Edward Norton, Diego Luna Win Baja Film Festival Awards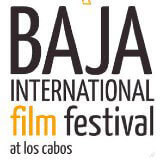 The 1st annual Baja International Film Festival screened 80 films from 18 countries during its festival run November 14-17, 2012 in Los Cabos, Mexico, and honored the best of the offerings at the festival's first awards ceremony. "The festival is proud to have screened so many wonderful films from Mexico, the U.S. and around the world," stated Festival Director Scott Cross, commenting on the inaugural year success. "And we are thrilled at the amazing response from both filmmakers and the festival audience. The juries selected the winners from a rich program of entertaining, provocative, and compelling films and the festival team would like to thank all of the filmmakers for their incredible work."

2012 Baja International Film Festival Winners:
Best International Feature – No, directed by Pablo Larrain. Revolving around Chile's 1988 referendum on the Pinochet regime, this brilliant behind-the-scenes drama tracks with engaging detail the unfolding of a political marketing campaign that succeeded against all odds.

Best Mexican Feature – Los Mejores Temas, directed by Nicolás Pereda. Drifting from fiction to documentary, Los Mejores Temas tells the story of Emilio, a man in his fifties, who shows up at his family home after fifteen years of absence.

Best International Documentary – First Position, directed by Bess Kargman. Six young dancers from Italy, Africa, Israel, Colombia, and other countries battle intense pressure as they prepare for the most prestigious ballet competition in the world.

Best Mexican Documentary – Tie between two films. El Alcalde, directed by Carlos Rossini, tells the story of Mauricio Fernandez, mayor of the wealthiest municipality in Latin America, located in the North of Mexico. La Revoluciòn de Los Alcatraces, directed by Luciana Kaplan, is a documentary about Eufrosina Cruz Mendoza, a native of Santa Maria Quiegolani, an indigenous community located in the Sierra Sur of Oaxaca.

Best International Short Film – Luminaris, directed by Juan Pablo Zaramella. In a world where light reigns and sets the pace of life, an average man has a plan that can change the natural order of things.

Best Mexican Short Film – Yuban Yasib, directed by Vázquez Colmenares. This documentary is about the transformation of a Zapotecan community as it portrays the longing for a set of principles that are about to die and the effort the people make to keep their culture alive.

Outstanding Achievement in Acting – Edward Norton

Excellence in Acting – Diego Luna, Melissa Leo, Virginia Madsen

Outstanding Contribution to Cinema – Matt Dillon

Excellence in Directing – Nicolas Echevarria

Outstanding Achievement in Directing – Michael Apted

Source: Baja International Film Festival


Journalist covering the entertainment industry for more than 13 years. Member of the Broadcast Film Critics Association, Alliance of Women Film Journalists, and San Diego Film Critics Society.

Latest posts by Rebecca Murray (see all)
Edward Norton, Diego Luna Win Baja Film Festival Awards
was last modified:
November 19th, 2012
by