Lifetime Wakes Up The Grim Sleeper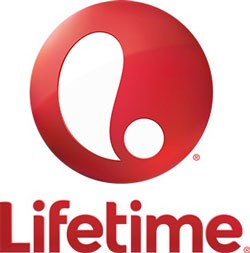 The true story of the hunt for the serial killer nicknamed The Grim Sleeper provides the basis for a new original Lifetime movie. The Grim Sleeper directed by Stan Brooks (Perfect Sisters) will premiere on Lifetime on March 15, 2014 at 8pm ET/PT. Robert Nathan (Law & Order) and Teena Booth (The Drew Peterson Story) wrote the script and Dreama Walker, Ernie Hudson, Macy Gray, and Michael O'Neill star in the dramatic thriller.

The Plot:

The Grim Sleeper follows LA Weekly reporter Christine Pelisek (Walker) as she doggedly investigates the unsolved murders of dozens of women in Los Angeles and soon realizes one person is responsible for many of these deaths that began over 20 years earlier. After a string of murders in the 1980s, the violence seemed to end; but almost 14 years later, another murder spree begins, leading Pelisek to dub the killer "The Grim Sleeper."
The reporter-turned-amateur detective notices similarities between the cases and sets out to break the story of her career, researching evidence and interviewing witnesses for clues to the killer's identity. While police and lead detectives (Hudson, O'Neill) kept the community in the dark about a potential serial killer on the loose, Pelisek contacts the victims' families to offer them the truth about what may have happened to their daughters, sisters, wives and mothers. When the only known survivor (Gray) comes forward to tell her side of the story, pieces of the mystery unravel and Pelisek is even more determined to bring justice for the victims.
Source: Lifetime

-Posted by Rebecca Murray
Follow Us On:
Stumble It!

Journalist covering the entertainment industry for more than 13 years. Member of the Broadcast Film Critics Association, Alliance of Women Film Journalists, and San Diego Film Critics Society.

Latest posts by Rebecca Murray (see all)
Lifetime Wakes Up The Grim Sleeper
was last modified:
March 16th, 2014
by