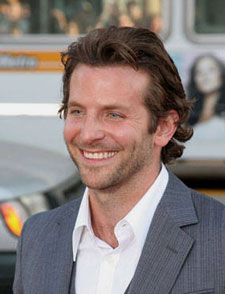 Six actors who are familiar with being nominated for movie awards and Justin Timberlake (just kidding, he was nominated for a SAG Award for Best Ensemble as part of
The Social Network
) have been tapped to present at the 19th Annual Screen Actors Guild Awards. Bradley Cooper, Viola Davis, Anne Hathaway, Hugh Jackman, Jennifer Lawrence, Sigourney Weaver, and Justin Timberlake will be taking to the stage on Sunday, January 27, 2013, at 8 p.m. (ET)/5 p.m. (PT) to present awards to their fellow actors.
The SAG Awards recognize only the work of actors – you won't see Best Film, Best Director, Best Screenplay, etc awards distributed at this event. This is an awards organization that exclusively honors their own.
Bradley Cooper's up for an award this year for his work in
Silver Linings Playbook
while Viola Davis is a two-time SAG winner for her performance in
The Help
. Anne Hathaway won a SAG Award as a member of the
Brokeback Mountain
cast and in 2009 for starring in
Rachel Getting Married
. She's up for awards this year in the supporting female actor category as well as the best ensemble category.
Hugh Jackman earned two SAG Award nominations this year for
Les Miserables
while Justin Timberlake was nominated in 2011 for being a member of
The Social Network
ensemble. Jennifer Lawrence was nominated in 2010 for
Winter's Bone
and is up for two awards this year for
Silver Linings Playbook
. And Sigourney Weaver has three SAG Award nominations to her credit for
The Political Animals
(2013),
Prayers for Bobby
(2010), and 1998 (
Snow White: A Tale of Terror
).
Source: Screen Actors Guild
Follow Us On: