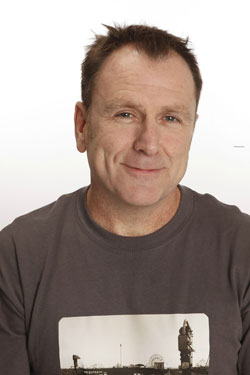 Colin Quinn's been tapped to keep the show lively at the 2014 Writers Guild Awards. Quinn will host the New York ceremony which is set to take place on February 1, 2014 at the Edison Ballroom in NYC.
"I'm proud to be hosting the award show for the only people in the business that are as bitter as comedians," said Quinn, commenting on his new gig as WGA host.
The Writers Guild Awards will be recognizing the best of 2013 in films, television, and new media at the February event. David Simon, James Schamus, and Philip V Pilato will all receive special awards during the ceremony.
Quinn's credits include
Remote Control
,
Saturday Night Live
,
Tough Crowd with Colin Quinn
, and
Girls
. He's also appeared on stage in
An Irish Wake
,
Colin Quinn Long Story Shot
, and
Colin Quinn Unconstitutional
.
Source: WGA
-Posted by
Rebecca Murray
Follow Us On:
Stumble It!