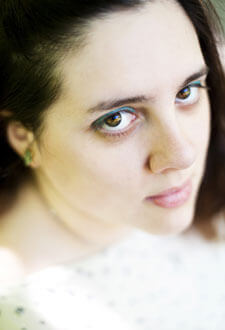 The Chemical Garden
trilogy author Lauren DeStefano is set to launch a new utopian series with Simon & Schuster Books for Young Readers. With the last book of
The Chemical Garden
arriving on February 12, 2013, DeStefano will be turning her attention to
The Internment Chronicles
.
First up for the series is
Perfect Ruin
, scheduled for an April 1, 2014 release. DeStefano is also penning two short stories to complement
Perfect Ruin
.
Announcing the new book series, Justin Chanda Vice President Publisher of Simon & Schuster Books for Young Readers said, "With each book in the
Chemical Garden
Trilogy, Lauren DeStefano amazed more and more readers. Just wait until they read
Perfect Ruin
!"
"I am over the moon and thrilled to take readers to a different world with this new series," stated DeStefano. "After a great run with my
Chemical Garden
books, it was just amazing that Simon & Schuster and I could fall in love all over again with new characters as we embark on this latest journey, and it's something that I can't wait to share with readers."
The Details:
On Internment, the floating island in the clouds where fifteen-year-old Morgan Stockhour lives, getting too close to the edge can lead to madness. Even though Morgan's older brother Lex was a Jumper, Morgan vows never to end up like him. She tries her best not to mind that her life is orderly and boring, and if she ever wonders about the ground, and why it is forbidden, she takes solace in her best friend, Pen, and her betrothed, Basil.
Then a murder, the first in a generation, rocks the city. With whispers swirling and fear on the wind, Morgan can no longer stop herself from investigating, especially when she meets Judas. He is the boy being blamed for the murder–betrothed to the victim–but Morgan is convinced of his innocence. Secrets lie at the heart of Internment, but nothing can prepare Morgan for what she will find–or who she will lose.
Source: Simon & Schuster
Follow Us On: