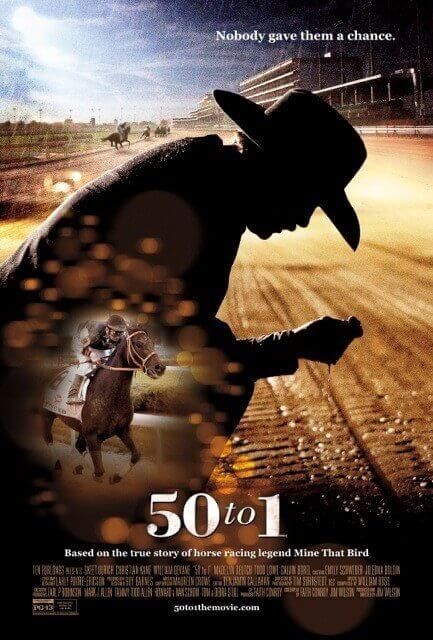 Skeet Ulrich, Christian Kane, and William Devane star in the dramatic movie 50 to 1 which has just released an official film poster. Coming to theaters on March 21, 2014, 50 to 1 was directed by Jim Wilson (Whirlygirl, Head Above Water) and also features Todd Lowe, Madelyn Deutch, and David Atkinson.

The Plot:

50 to 1 is about a misfit group of New Mexico cowboys who find themselves on the journey of a lifetime when their crooked-footed racehorse qualifies for the Kentucky Derby. The cowboys face a series of mishaps on their way to Churchill Downs, becoming the ultimate underdogs in a final showdown with the world's racing elite.

-Posted by Rebecca Murray
Follow Us On:
Stumble It!