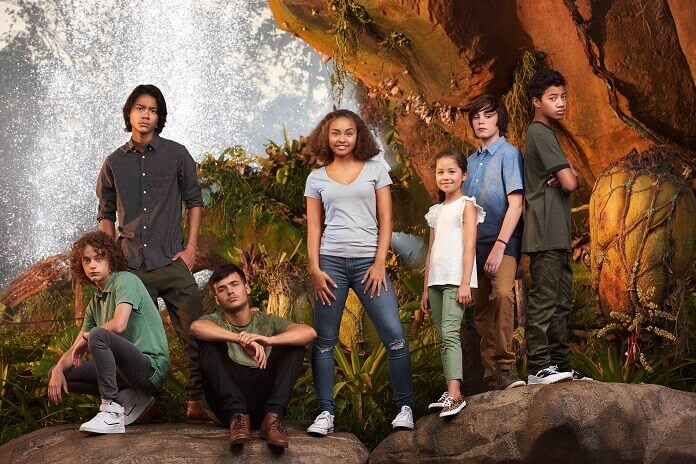 Filming just began on September 25, 2017 on the Avatar sequels directed by James Cameron. All four sequels are concurrently shooting in Manhattan Beach, CA, with the first sequel targeting a December 18, 2020 theatrical release.
In support of the start of production, 20th Century Fox released details on the new cast members and new characters who will play major roles in the Avatar sequels:
The Sully Family
JAMIE FLATTERS: Neteyam (neh-tay'-ahm) Jake and Neytiri's first born son.
BRITAIN DALTON: Lo'ak (loh' ahk) Lo'ak is Jake and Neytiri's second born.
TRINITY BLISS: Tuktirey: (took-tee'-ray) She goes mostly by "Tuk" (rhymes with "nuke"). She is youngest of the Sully family.
Of the Metkayina Clan
BAILEY BASS: Tsireya (see-ray'-ah) "Reya" She is a graceful and strong free-diver – the young Neytiri of the ocean.
FILIP GELJO: Aonung (aw-nung') Young male hunter/free-diver son the Olo'eyktan of Metkayina Clan.
DUANE EVANS JR.: Rotxo (row'-txoh) Young male hunter/free-diver of the Metkayina.
Former Hell's Gate Adolescent
JACK CHAMPION: Javier "Spider" Socorro – A human teenager, born at Hell's Gate but prefers his time in the Pandoran rainforest more than the asphalt of Hell's Gate.
Speaking at the 2016 CinemaCon in Las Vegas, James Cameron said the expanded world of Avatar is an epic saga that will explore and evolve from the complex world set up in the first film. He also described the four sequels as a "truly massive cinematic project" and said each sequel will be a stand-alone film but "together will form a complete saga."
Returning cast members include Sam Worthington as Jake Skully, Zoe Saldana as Neytiri, Sigourney Weaver as Dr. Grace Augustine, Joel David Moore as Norm Spellman, and Stephen Lang as Miles Quaritch.