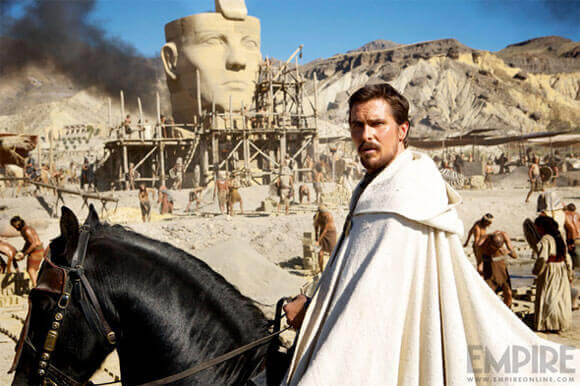 Empire
debuted the first photo of Oscar-winner Christian Bale as Moses in Ridley Scott's Biblical epic,
Exodus
, showing Bale's Moses will be sans long hair and a beard. The dramatic film will open in theaters on December 12, 2014 and also stars Joel Edgerton as Pharaoh Rhamses II, Aaron Paul as Joshua, Sigourney Weaver as Tuya, John Turturro as Seti, and Indira Varma as Miriam.
Scott directs from a script rewritten by Steve Zaillian (
Moneyball
,
American Gangster
).
-Posted by
Rebecca Murray
Follow Us On:
Stumble It!