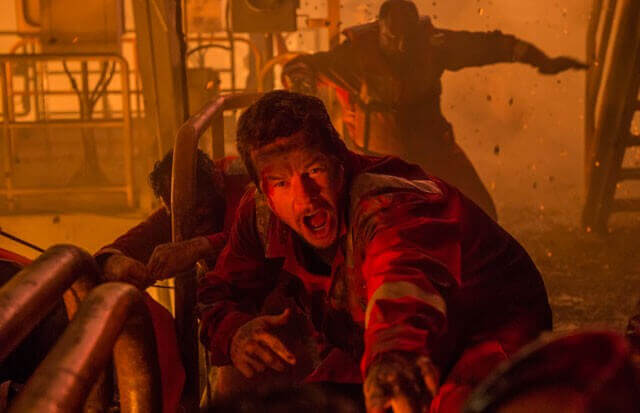 The official teaser trailer's arrived for Deepwater Horizon based on the 2010 oil rig disaster. The action drama reunites director Peter Berg with his Lone Survivor star Mark Wahlberg for another film inspired by real events. The cast also includes Kurt Russell (Bone Tomahawk), Dylan O'Brien (Teen Wolf), John Malkovich (Crossbones), Gina Rodriguez (Jane the Virgin), and Kate Hudson (Rock the Kasbah). Deepwater Horizon opens in theaters on September 30, 2016.
Matthew Sand and Matthew Michael Carnahan (The Kingdom) wrote the script. Walhberg, Stephen Levinson, David Womark, Lorenzo di Bonaventura, and Mark Vahradian are producing with Jeff Skoll and Jonathan King executive producing.
The Plot: On April 20, 2010, the world's largest man-made disaster occurred on the Deepwater Horizon in the Gulf of Mexico. Directed by Peter Berg, this story honors the brave men and women whose heroism would save many on board, and change everyone's lives forever.
Watch the Deepwater Horizon trailer: