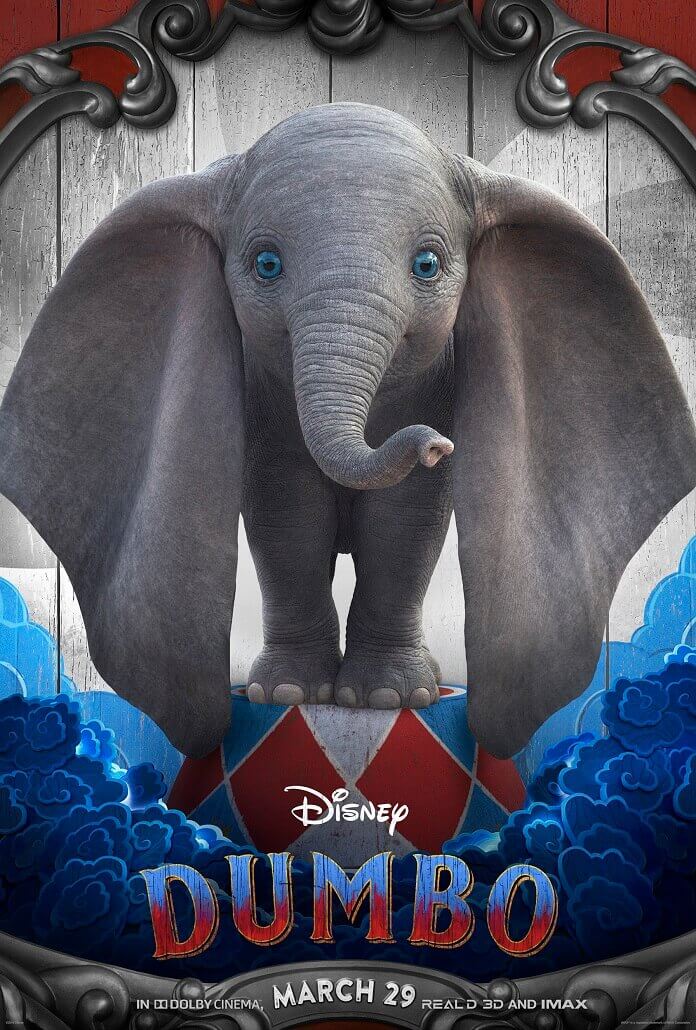 Disney's unveiled five beautiful posters for the upcoming live action adaptation of the classic film, Dumbo. The new posters feature five of the lead characters including the adorable baby elephant with massive ears.
The cast of the 2019 theatrical release includes Colin Farrell, Danny DeVito, Eva Green, and Michael Keaton. Alan Arkin, Finley Hobbins, and Nico Parker also star in the family-friendly film.
Tim Burton, director of Alice in Wonderland, Sweeney Todd: The Demon Barber of Fleet Street, and Charlie and the Chocolate Factory, directs from a screenplay by Ehren Kruger (Ghost in the Shell, three of the Transformers films). Justin Springer, Ehren Kruger, Katterli Frauenfelder, and Derek Frey produced, with Nigel Gostelow executive producing.
Tim Burton's behind the scenes team includes director of photography Ben Davis, editor Chris Lebenzon, production designer Rick Heinrichs, and costume designer Colleen Atwood. Burton reunites with his frequent collaborator Danny Elfman on the film's score.
Disney's Dumbo will soar into theaters on March 29, 2019.
The Plot:
Circus owner Max Medici (Danny DeVito) enlists former star Holt Farrier (Colin Farrell) and his children Milly (Nico Parker) and Joe (Finley Hobbins) to care for a newborn elephant whose oversized ears make him a laughingstock in an already struggling circus. But when they discover that Dumbo can fly, the circus makes an incredible comeback, attracting persuasive entrepreneur V.A. Vandevere (Michael Keaton), who recruits the peculiar pachyderm for his newest, larger-than-life entertainment venture, Dreamland. Dumbo soars to new heights alongside a charming and spectacular aerial artist, Colette Marchant (Eva Green), until Holt learns that beneath its shiny veneer, Dreamland is full of dark secrets.