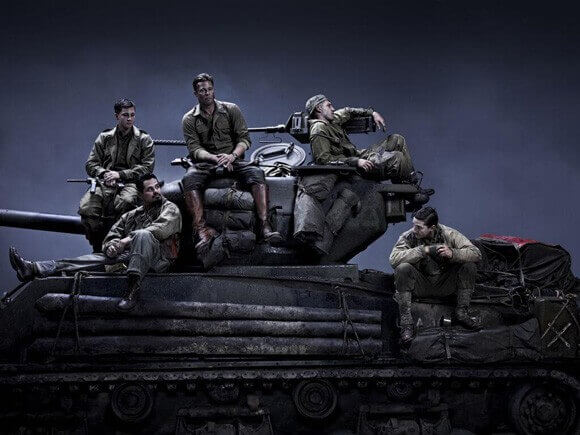 Columbia Pictures hasn't released the trailer but they did reveal the first footage from the action drama Fury starring Brad Pitt, Shia LaBeouf, Jon Bernthal, Logan Lerman, and Michael Pena. The just-released video is a short featurette on the tanks and the tank unit at the heart of the film, with director David Ayer, his cast, and producers discussing the making of the movie.
Columbia Pictures will release Fury in theaters on November 14, 2014.
The Plot:
April, 1945. As the Allies make their final push in the European Theatre, a battle-hardened army sergeant named Wardaddy (Brad Pitt) commands a Sherman tank and her five-man crew on a deadly mission behind enemy lines. Outnumbered and outgunned, Wardaddy and his men face overwhelming odds in their heroic attempts to strike at the heart of Nazi Germany.
Watch the video:
-By Rebecca Murray
Follow Us On:
Stumble It!