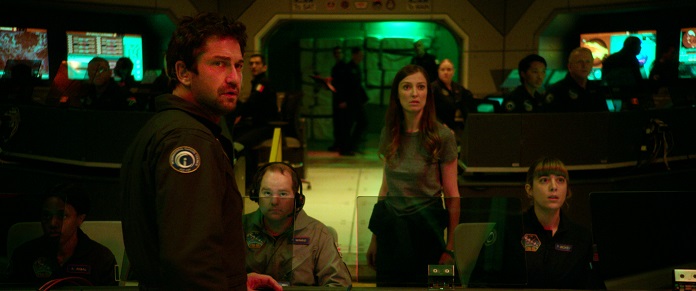 The weather's gone wild and the planet's under attack in the latest trailer for the action thriller, Geostorm. Directed by first-time feature film helmer Dean Devlin, the cast includes Gerard Butler, Jim Sturgess, Abbie Cornish, Andy Garcia, Alexandra Maria Lara, Daniel Wu, and Ed Harris.
Warner Bros Pictures will release Geostorm in theaters on October 20, 2017.
The Plot: After an unprecedented series of natural disasters threatened the planet, the world's leaders came together to create an intricate network of satellites to control the global climate and keep everyone safe. But now, something has gone wrong—the system built to protect the Earth is attacking it, and it's a race against the clock to uncover the real threat before a worldwide geostorm wipes out everything…and everyone along with it.
Butler stars as Jake, a scientist who, along with his brother, Max, played by Sturgess, is tasked with solving the satellite program's malfunction. Cornish stars as Secret Service agent Sarah Wilson; Lara as Ute Fassbinder, the ISS astronaut who runs the space station; Wu as Cheng, the Hong Kong-based supervisor for the Dutch Boy Program; with Garcia as U.S. President Andrew Palma; and Harris as Secretary of State Leonard Dekkom.