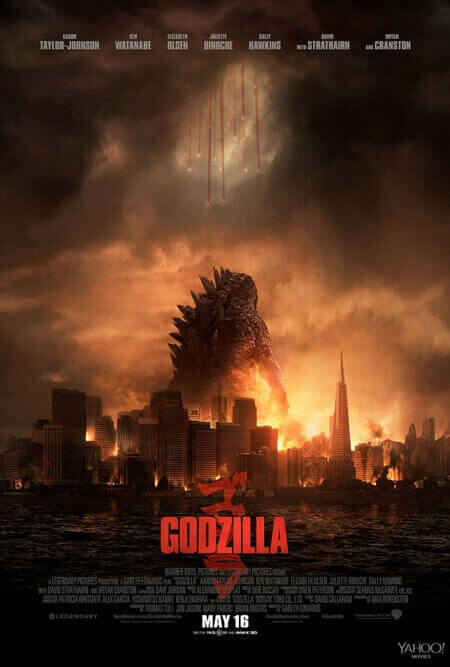 Warner Bros Pictures and Legendary Pictures are letting Godzilla speak for himself in this just-released audio clip of the gigantic creature roaring. The new poster released last week showed off a giant lizard towering over the city of San Francisco, and the trailer shows the destruction left behind the creature. But this audio clip is the first time the studio's let us actually hear what Godzilla is going to sound like in the new Godzilla film coming to theaters on May 16th.

Gareth Edwards directs the action film which stars Aaron Taylor-Johnson, Elizabeth Olsen, Ken Watanabe, Bryan Cranston, and Juliette Binoche.

Listen to the roar:



The Plot:

An epic rebirth to Toho's iconic Godzilla, this spectacular adventure, from Warner Bros. Pictures and Legendary Pictures, pits the world's most famous monster against malevolent creatures who, bolstered by humanity's scientific arrogance, threaten our very existence.

-Posted by Rebecca Murray
Follow Us On:
Stumble It!