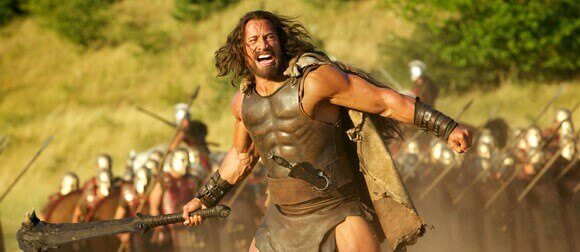 "No matter how fast you run, no matter how far you go, the beast will follow. Man cannot escape his fate."
Dwayne Johnson can't run from the fight, even though he proclaims he's not a hero, in this new trailer for the action epic Hercules. Also starring John Hurt, Ian McShane, Rufus Sewell, Joseph Fiennes, and Peter Mullan, Paramount Pictures' Hercules will be heading to theaters on July 25, 2014.
The Plot:
Based on Radical Comics' Hercules by Steve Moore, this ensemble-action film is a revisionist take on the classic myth, Hercules.
Watch the trailer:
Follow Us On:
Stumble It!