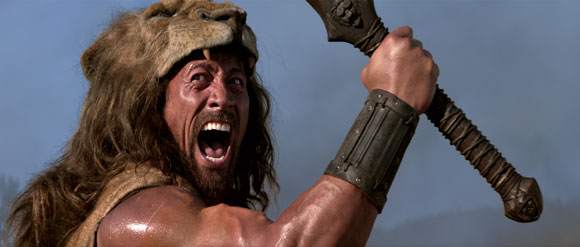 "I am Hercules!" shouts Dwayne Johnson at the end of this new TV spot for the upcoming action epic
Hercules
coming to theaters on July 25, 2014. And while the line doesn't have quite as much impact as, let's say, "I am Spartacus!" points are scored in its favor since it's being delivered while attacking a wild boar the size of a full-grown elephant.
Paramount Pictures and Metro-Goldwyn-Mayer Pictures describe
Hercules
as a revisionist take on the classic myth, based on Radical Comics' Hercules by Steve Moore. In addition to Johnson, the
Hercules
cast includes Ian McShane, Rufus Sewell, Joseph Fiennes, Peter Mullan, and John Hurt.
Watch the video:

-By Rebecca Murray
Follow Us On:
Stumble It!