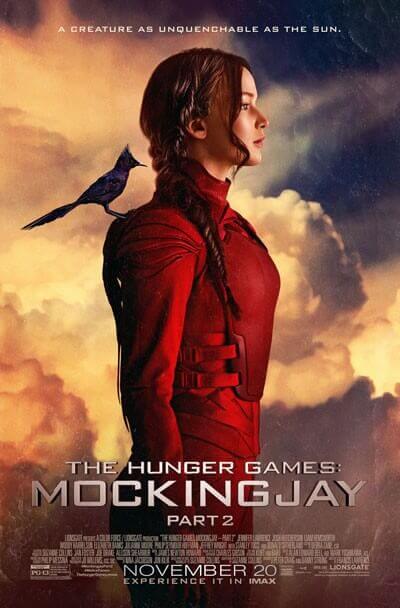 The new trailer for the final Hunger Games movie, The Hunger Games: Mockingjay Part 2, focuses on the bond between sisters Katniss (Jennifer Lawrence) and Primrose Everdeen (Willow Shields). The just-released trailer includes clips from the previous films of the franchise featuring Katniss and Prim, as well as a few clips from the upcoming release. Directed by Francis Lawrence, the cast of The Hunger Games: Mockingjay Part 2 includes Donald Sutherland, Josh Hutcherson, Liam Hemsworth, Elizabeth Banks, Woody Harrelson, Sam Claflin, Jena Malone, Stanley Tucci, Jeffrey Wright, Julianne Moore, and Natalie Dormer.
The Hunger Games: Mockingjay Part 2 opens in theaters on November 19, 2015 at 7pm. Tickets go on sale on October 1st at 12pm ET/9am PT.
The Plot:
The Hunger Games: Mockingjay Part 2 now brings the franchise to its powerful fourth chapter in which Katniss Everdeen (Lawrence) now fully realizes the stakes are no longer just for survival — they are for the future.
With the nation of Panem in a full scale war, Katniss confronts President Snow (Sutherland) in the final showdown. Teamed with a group of her closest friends – including Gale (Hemsworth), Finnick (Claflin), and Peeta (Hutcherson) – Katniss goes off on a mission with the unit from District 13 as they risk their lives to stage an assassination attempt on President Snow who has become increasingly obsessed with destroying her. The mortal traps, enemies, and moral choices that await Katniss will challenge her more than any arena she faced in The Hunger Games.
Also of Interest: Jennifer Lawrence, Josh Hutcherson and Liam Hemsworth Interview
Watch the trailer:
Follow Us On: