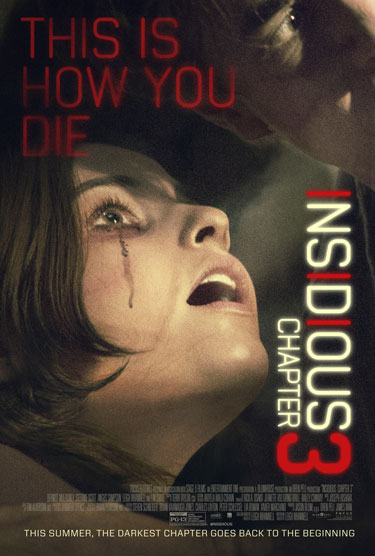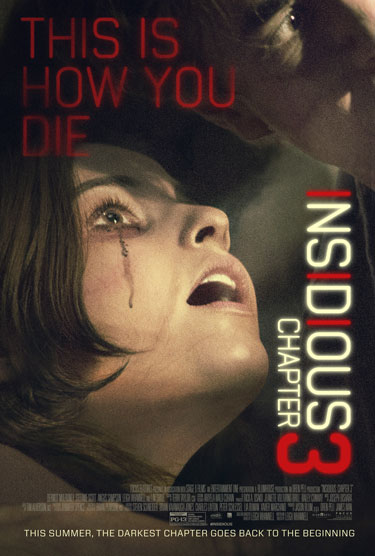 Focus Features brought Insidious: Chapter 3 writer/director Leigh Whannell and cast members Dermot Mulroney, Stefanie Scott, Angus Sampson, and Lin Shaye to the 2015 WonderCon in Anaheim to show off footage from the horror film and to talk about what fans of the film franchise can expect from this new entry. And for those who didn't make their way to the Anaheim Convention Center for WonderCon, footage shown during the Insidious: Chapter 3 Q&A has now made its way online, along with a brand new poster for the thriller which marks Whannell's directorial debut.
Insidious: Chapter 3 opens in theaters on June 5, 2015.
The Plot:
This chilling prequel, set before the haunting of the Lambert family, reveals how gifted psychic Elise Rainier (Lin Shaye) reluctantly agrees to use her ability to contact the dead in order to help a teenage girl (Stefanie Scott) who has been targeted by a dangerous supernatural entity.
Watch the clip:
-By Rebecca Murray
Follow Us On: