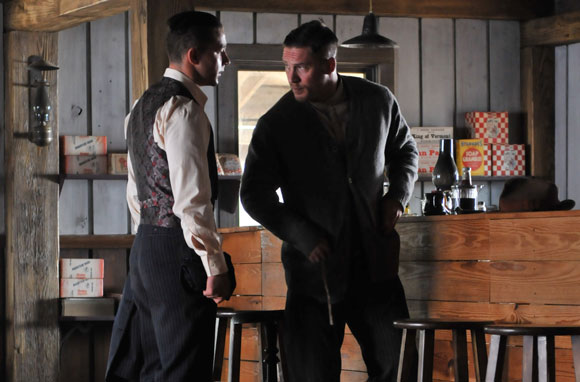 The Weinstein Company's unveiled the second trailer for the dramatic film
Lawless
starring Shia LaBeouf, Tom Hardy, Jessica Chastain, Jason Clarke, Guy Pearce, and Gary Oldman.
Lawless
, based on a true story, is coming to theaters on August 31st.
The Plot:
Lawless
is the true story of the infamous Bondurant Brothers: bootlegging siblings who made a run for the American Dream in Prohibition-era Virginia. In this epic gangster tale, inspired by true-life tales of author Matt Bondurant's family in his novel
The Wettest County In The World
, the loyalty of three brothers is put to the test against the backdrop of the nation's most notorious crime wave.
Watch the trailer: