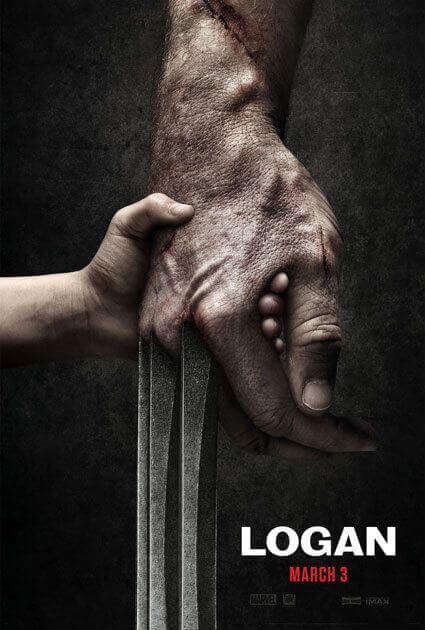 Wolverine himself, Hugh Jackman, had the honor of revealing the final title of the upcoming Wolverine 3 movie. The film will be called Logan as confirmed on the giant billboard in Jackman's tweet. Director James Mangold (The Wolverine) also confirmed the title, attaching the official movie poster to a tweet. Mangold even took the reveal a step further by tweeting out a photo of page two of the script.
In answer to the question of whose hand is featured in the poster, Ryan Reynolds (Deadpool) joked that it's his.
20th Century Fox has set a March 3, 2017 theatrical release date for Logan. In addition to Jackman, Logan will star Patrick Stewart, Eriq La Salle, Elise Neal and Elizabeth Rodriguez.
LOGAN pic.twitter.com/IeIvcvFyTE

— Hugh Jackman (@RealHughJackman) October 5, 2016
That's my hand holding Logan's in the new poster. #tender

— Ryan Reynolds (@VancityReynolds) October 5, 2016
Page two of our screenplay. pic.twitter.com/5X93NtWuVS

— Mangold (@mang0ld) October 5, 2016