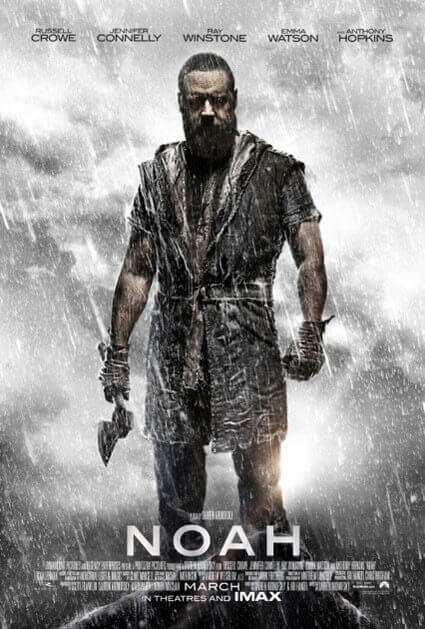 Oscar winner Russell Crowe teams up with Black Swan director Darren Aronofsky for the Biblical epic, Noah, coming to theaters on March 28, 2014. Paramount will be debuting a new trailer for Noah during the Super Bowl but they've already unveiled this new poster for the big-budget action film which also features Logan Lerman as Ham, Emma Watson as Ila, Jennifer Connelly as Naameh, Sir Anthony Hopkins as Methuselah, and Douglas Booth as Shem.

The Plot:

Noah is a close adaptation of the Biblical story of Noah's Ark. In a world ravaged by human sin, Noah is given a divine mission: to build an Ark to save creation from the coming flood.

-Posted by Rebecca Murray
Follow Us On:
Stumble It!