"Some loves can never let you go"
Jennifer Lawrence and Bradley Cooper team up for the third time in Serena, a dramatic thriller based on the book by Ron Rash and directed by Susanne Bier (Things We Lost in the Fire). The independent drama, which just revealed the first official trailer, will be making its premiere at the London Film Festival on October 13, 2014. Serena's been pushed back a few times and still doesn't have a confirmed US release date.
The Plot:
The film follows newlyweds George (Bradley Cooper) and Serena Pemberton (Jennifer Lawrence) who travel from Boston to the mountains of North Carolina where they begin to build a timber empire in 1929. Serena soon shows herself to be the equal of any man: overseeing crews, hunting rattle-snakes, even saving a man's life in the wilderness. Together, this king and queen rule their dominion, killing or vanquishing all who stand in the way of their ambitions. But when Serena learns that she can never bear a child, she sets out to murder the woman who bore George a son before his marriage. And when she starts to suspect that George is protecting his illegitimate family, the Pembertons' intense, passionate marriage begins to unravel as the story moves toward its shocking reckoning.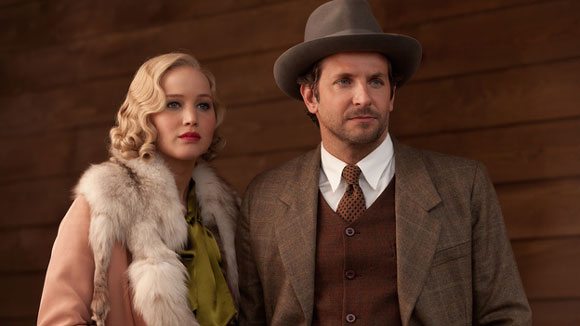 -By Rebecca Murray
Follow Us On: