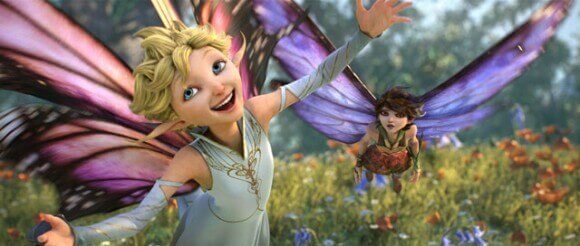 If you think the first trailer for Strange Magic – from the mind of George Lucas – looks a lot like the little-seen animated movie Epic, you're not alone. Check out the comments on Youtube and Epic is the film most often mentioned.
Directed by Gary Rydstrom, the Strange Magic voice cast includes Alan Cumming, Evan Rachel Wood, Kristin Chenoweth, Maya Rudolph, Sam Palladio, Meredith Anne Bull, Alfred Molina, Elijah Kelley, Bob Einstein, and Peter Stormare.
Touchstone Pictures is releasing Strange Magic in theaters on January 23, 2015.
The Plot:
Strange Magic is a madcap fairy tale musical inspired by A Midsummer Night's Dream. Popular songs from the past six decades help tell the tale of a colorful cast of goblins, elves, fairies and imps, and their hilarious misadventures sparked by the battle over a powerful potion.
Watch the trailer:
-By Rebecca Murray
Follow Us On: