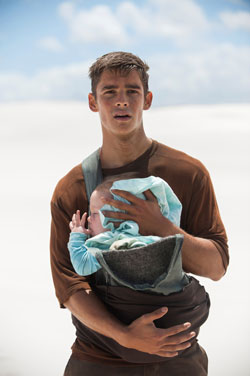 Lois Lowry's bestselling, award-winning novel
The Giver
comes to the big screen with Meryl Streep, Brenton Thwaites, Katie Holmes, Jeff Bridges,
Alexander Skarsgard
, and Odeya Rush in starring roles. The Weinstein Company's set an August 15, 2014 release date and has just unveiled this official trailer setting up the story and the key players.
The Plot:
The haunting story of
The Giver
centers on Jonas, who lives in a seemingly ideal, if colorless, world of conformity and contentment. Not until he is given his life assignment as the Receiver of Memory does he begin to understand the dark, complex secrets behind his fragile community.
Watch the trailer:
Source: The Weinstein Company

-Posted by Rebecca Murray
Follow Us On:
Stumble It!