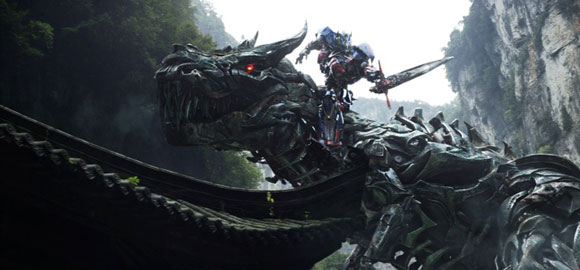 Michael Bay's fourth Transformers movie, Transformers: Age of Extinction, is the first movie to be shot using the high-resolution IMAX® 3D Digital Camera. In this short video, Transformers fan get a look at a few new shots from the film as well as hear what Bay and his crew have to say about the 3D and capturing action scenes.
"On a big scale movie you want to shoot with a big scale format and there's just nothing like that experience," said Bay.
Transformers: Age of Extinction will open in theaters on June 27, 2014.
The Plot:
Transformers: Age of Extinction begins after an epic battle that left a great city torn, but with the world saved. As humanity picks up the pieces, a shadowy group reveals itself in an attempt to control the direction of history… while an ancient, powerful new menace sets Earth in its crosshairs. With help from a new cast of humans, Optimus Prime and the Autobots rise to meet their most fearsome challenge yet. In an incredible adventure, they are swept up in a war of good and evil, ultimately leading to a climactic battle across the world.
Watch the video:
-By Rebecca Murray
Follow Us On:
Stumble It!