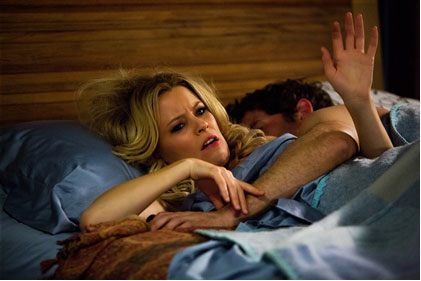 Focus World's showing off a green band trailer (meaning it's basically safe for work) for the upcoming comedy movie
Walk of Shame
. Starring Elizabeth Banks and James Marsden,
Walk of Shame
will walk into theaters on April 25, 2014.
The Plot:
After losing an audition for her dream job, an aspiring Los Angeles TV news anchor goes out for an uncharacteristic night of partying. She awakes in a stranger's bed to a phone message from her agent telling her the job is hers, if she can make it across town by 5 pm. Stranded in an unknown area without money, a phone, and a car, she embarks on a series of misadventures as she races to the most important job interview of her life.
Watch the trailer:
-Posted by
Rebecca Murray
Follow Us On:
Stumble It!