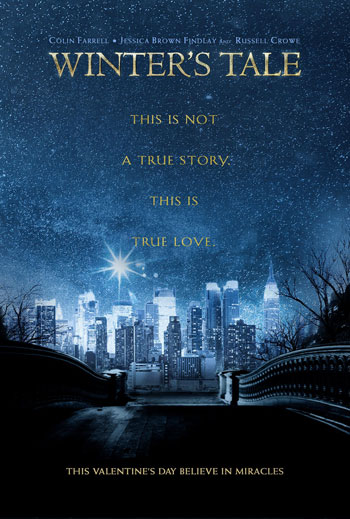 Colin Farrell stars in Winter's Tale, a romantic drama targeting the Valentine's Day 2014 audience. Written and directed by Oscar-winning screenwriter Akiva Goldsman (A Beautiful Mind), the cast also includes A Beautiful Mind stars Jennifer Connelly and Russell Crowe, as well as Jessica Brown Findlay, William Hurt, Eva Marie Saint, Ripley Sobo, and Mckayla Twiggs.

The Plot:

Set in a mythic New York City and spanning more than a century, Winter's Tale is a story of miracles, crossed destinies, and the age-old battle between good and evil.

Watch the trailer:



-Posted by Rebecca Murray
Follow Us On:
Stumble It!