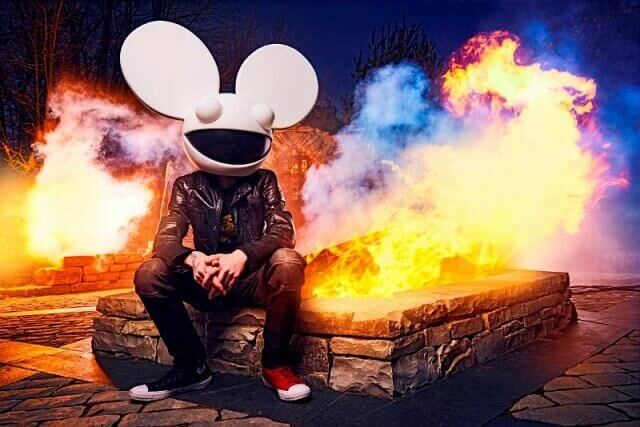 Netflix and Constantin Film have announced deadmau5 will be the creative force behind the film score for Polar. Polar will mark deadmau5's first time handling the score of a film.
deadmau5 confirmed the news via Twitter. "well, the mouse is outta the bag…working on my first film score for @constantinfilm @Netflix's #Polar. In honor of @theofficialmads character, I'll be wearing an eyepatch the entire time #blackkaiser."
Polar was written by Jayson Rothwell (Silent Night) and is directed by Swedish filmmaker and drummer Jonas Åkerlund (Lords of Chaos). The film's a Constantin Film/Bolt Pictures co-production, in association with Dark Horse Entertainment, and has Mads Mikkelsen (Doctor Strange, Rogue One), Vanessa Hudgens (Spring Breakers, Beastly), Matt Lucas (Alice In Wonderland, Doctor Who), and Katheryn Winnick (Vikings) in starring roles.
The action drama's being produced by Constantin Film's Robert Kulzer (Resident Evil franchise), Jeremy Bolt (Resident Evil franchise, Death Race), and Hartley Gorenstein (Room). Constantin Film's Martin Moszkowicz and Mads Mikkelsen, and Dark Horse Entertainment's Mike Richardson and Keith Goldberg, are executive producing.
Netflix has planned a 2019 release. Constantin Film will be in charge of Polar's release in Canada, Germany, and China.
deadmau5 is considered to be one of the world's most respected electronic music producers. He's released seven critically acclaimed albums, has won Juno awards, and has earned multiple Grammy nominations.
The Polar Plot:
"Polar is based upon the Dark Horse action noir graphic novel Polar: Came From the Cold by Victor Santos. The world's top assassin, Duncan Vizla, aka The Black Kaiser, is settling into retirement when his former employer marks him as a liability to the firm. Against his will, he finds himself back in the game going head to head with an army of younger, faster, ruthless killers who will stop at nothing to have him silenced. The action, mystery and intrigue will be set entirely to a custom body of menacing productions by deadmau5."