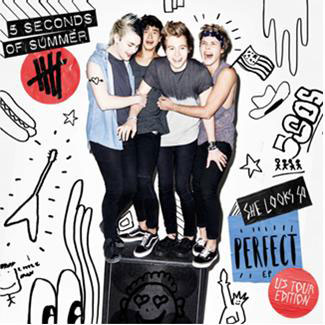 Nick Jonas will not only be hosting Nickelodeon's 28th Annual Kids' Choice Awards, he's also set to perform the opening number on the show. In addition to Jonas, Nickelodeon announced Iggy Azalea, Jennifer Hudson, and 5 Seconds of Summer will be taking the stage to perform on the awards show on March 28, 2015. The Kids' Choice Awards will take place at the Forum in Inglewood and will air live on the East Coast at 8pm.
Jonas will be performing his hits "Jealous" and "Chains." Hudson and Azalea will be teaming up on "Trouble," and 5 Seconds of Summer is confirmed to perform "What I Like About You." Commenting on the show, Favorite New Artist nominee 5 Seconds of Summer stated, "We are so excited to be nominated and perform at the Kids' Choice Awards! It's our first time at the show and it's going to be awesome!"
Iggy Azalea is nominated for her songs "Fancy" and "Problem" (Ariana Grande featuring Iggy Azalea) in the Favorite Song of the Year category and is up for Favorite New Artist.
– Complete list of Kids' Choice Awards nominees
-By Rebecca Murray
Follow Us On: