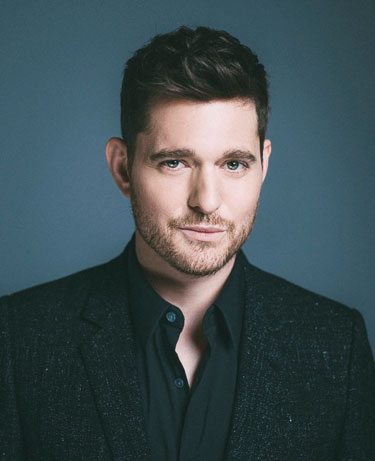 Michael Bublé is back with another music-filled special, Michael Bublé Sings and Swings, airing on NBC on December 20, 2016 at 8pm ET/PT. The 2016 hour-long special marks the four-time Grammy winner's sixth annual special on NBC and will feature fan favorites "Nobody but Me," "Always on My Mind," "Home," "God Only Knows" and "Feeling Good."
Michael Bublé Sings and Swings was filmed in Manchester, England in October 2016. The special, which features Bublé backed by his band and the London Philharmonic Orchestra, was directed by Simon Staffurth (Adele: Live in London) and executive produced by Anouk Fontaine.
Over the course of his career, Bublé's sold more than 55 million albums and has had five albums hit the top spot on Billboard's Top 200 pop chart. His latest album, Nobody But Me, made its debut on the charts in the #2 spot.