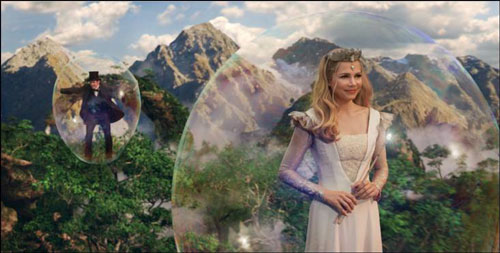 The International 3D and Advanced Imaging Society revealed its list of the best 3D feature films of 2013, with Oscar-nominated
Gravity
among the movies singled out for awards consideration by the group. Winners of the Society's gold Lumiere statuettes will be announced at the 2014 Creative Arts Awards Ceremony on January 28, 2014.
"2013 was a year 3D's blockbuster box office success was matched by creative and technical brilliance," stated Buzz Hays of the True Image Company and Society Awards Chairman. "The level of quality across the board is stunning."
The Live-Action Film Nominees:
– Gravity
– The Great Gatsby
– The Hobbit: The Desolation of Smaug
– Oz The Great and Powerful
– Star Trek Into Darkness
The Animated Nominees:
– The Croods
– Despicable Me 2
– Frozen
– Monster's University
– Turbo
The Society will also present Pixar with the Sir Charles Wheatstone Award for creative excellence in 3D story telling. In addition, the Century Award will be given to 3ality Technica.
"The Century Award is annually presented to those individuals and companies who have indelibly left their mark on 3D's first century," commented Society Awards Chairman, Buzz Hays. "From 3D movies to television, 3ality Technica and its founder Steve Schklair have been a core part of paving the way to 3D's worldwide success."
Steve Schklair, Founder and CEO of 3ality Technica, stated, "Our entire team is honored and thrilled to be recognized by the I3DAIS for the work we have done during the last 10 years. We've worked hard to develop new technologies that make 3D shooting on 2D schedules possible, and that enable great filmmakers to tell better stories while not getting encumbered in the technology."
Source: The International 3D & Advanced Imaging Society
-Posted by
Rebecca Murray
Follow Us On:
Stumble It!