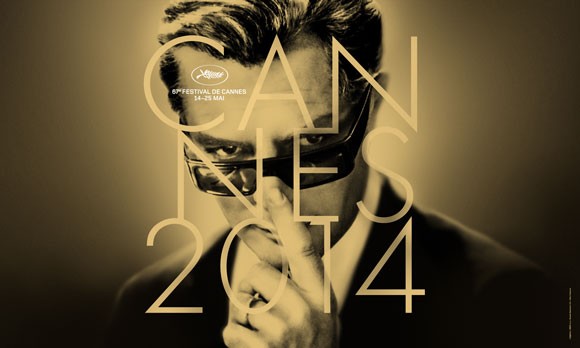 Grace of Monaco
will open the 67th Cannes Film Festival and films from Bennett Miller, David Cronenberg, and Tommy Lee Jones will all screen in competition during the festival's May 15th through May 25, 2014 run. Cannes just revealed the list of films that have been chosen to screen at the festival, with movies starring Steve Carell, Meryl Streep, Channing Tatum, Marion Cotillard, and Ryan Reynolds making the cut.
Opening Film
Grace of Monaco
In Competition
Sils Maria
Saint Laurent
Winter Sleep
Maps to the Stars
Two Days, One Night
Mommy
Captives
Goodbye to Language
The Search
The Homesman
Still the Water
Mr. Turner
Jimmy's Hall
Foxcatcher
Le Meraviglie
Timbuktu
Wild Tales
Leviathan
Un Certain Regard
Opening Film:
Party Girl
Jauja
The Blue Room
Misunderstood
Titli
Eleanor Rigby
Bird People
Lost River
Amour Fou
Charlie's Country
Snow in Paradise
A Girl at My Door
Xenia
Run
Turist
Beautiful Youth
Fantasia
The Salt of the Earth
Away from His Absence

Official Selection

Out of Competition:
How to Train Your Dragons 2
Coming Home

Midnight Screenings:
The Target
The Salvation
The Rover

Special Screenings:
Bridges of Sarajevo
Red Army
Maidan
Eau Argentee
Cartoonists – Foot Soldiers of Democracy

70th Anniversary Celebration of Le Monde Newspaper:
Les Gens Du Monde
The Administration of Glory
Invisible Spaces
Happo-En
Leidi
The Last One
The Execution
Aissa
Les Corps Etrangers
Yes We Love

Cinefondation Selection 2014
Our Blood
Home Sweet Home
The Aftermath of the Inauguration of the Public Toilet at Kilometer 375
Stone Cars
Last Trip Home
A Radiant Life
Niagara
Oh Lucy!
The Visit
Moonless Summer
The Bigger Picture
Provincia
Breath
Thunderbirds
Sourdough
Skunk

Source: Cannes Film Festival

-By Rebecca Murray
Follow Us On:
Stumble It!