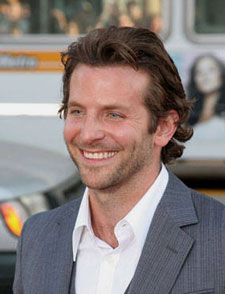 Host Hugh Jackman will be joined on the Tony Awards stage by Bradley Cooper, Clint Eastwood, Kevin Bacon, Matt Bomer, and Kenneth Branagh, according to the updated list of presenters just announced by CBS. The list also includes Wayne Brady, Zach Braff, Patricia Clarkson, Fran Drescher, Emilio Estefan, Gloria Estefan, Vera Farmiga, Will Ferrell, Tony Goldwyn, Anna Gunn, Maggie Gyllenhaal, Ethan Hawke, Carole King, Zachary Levi, Lucy Liu, Kate Mara, Tony nominee Audra McDonald, Leighton Meester, Alessandro Nivola, Zachary Quinto, Emmy Rossum and Liev Schreiber.
This year's Tony Awards will take place on June 8, 2014 and will be broadcast live (on the East Coast) from Radio City Music Hall. CBS will air the 68th Annual Tony Awards at 8pm ET/PT.
The 2014 Tony Awards will be directed by Glenn Weiss, marking his 15th consecutive time handling the gig. Weiss will also be executive producing along with Ricky Kirshner.
– Complete list of Tony Awards nominees
Source: CBS
-By Rebecca Murray
Follow Us On:
Stumble It!