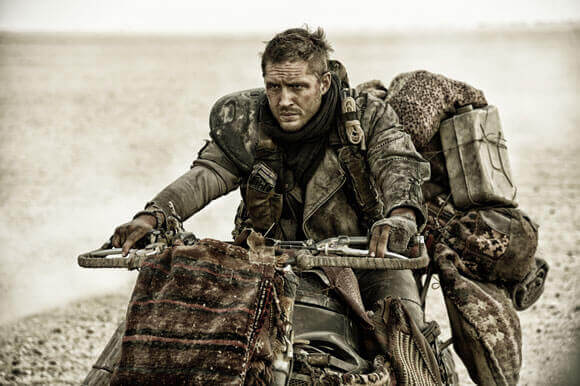 As the weather starts to heat up people are once again headed to the beaches, lighting up the barbecue, and will be headed to the multiplex for their popcorn, candy, drinks, and blockbuster movie fixes. That means it's time once again for the Summer Movie Preview. This year The Avengers are back to face their greatest enemy yet, dinosaurs go on the rampage, the Terminator saga continues, Tom Cruise goes on another impossible mission, and a classic horror film from the 1980s gets a reboot.
MAY
AVENGERS: AGE OF ULTRON (May 1) – Starring Robert Downey Jr, Chris Hemsworth, Chris Evans, Mark Ruffalo, Scarlett Johansson, and Jeremy Renner
Plot: Marvel Studios presents Avengers: Age of Ultron, the epic follow-up to the biggest Super Hero movie of all time. When Tony Stark tries to jumpstart a dormant peacekeeping program, things go awry and Earth's Mightiest Heroes, including Iron Man, Captain America, Thor, The Incredible Hulk, Black Widow and Hawkeye, are put to the ultimate test as the fate of the planet hangs in the balance. As the villainous Ultron emerges, it is up to The Avengers to stop him from enacting his terrible plans, and soon uneasy alliances and unexpected action pave the way for an epic and unique global adventure.
Outlook: With the entire cast of the first Avengers film returning along with casting James Spader as the voice of the villain Ultron, and with Disney/Marvel releasing very impressive trailers and clips, Avengers: Age of Ultron is destined to be the big runaway hit of the summer and possibly one of the best superhero films of all time.
– Avengers: Age of Ultron trailer
FAR FROM THE MADDING CROWD (May 1) – Starring Carey Mulligan, Matthias Schoenaerts, Tom Sturridge, and Michael Sheen
Plot: The story of independent, beautiful and headstrong Bathsheba Everdene (Mulligan), who attracts three very different suitors: Gabriel Oak (Schoenaerts), a sheep farmer, captivated by her fetching willfulness; Frank Troy (Sturridge), a handsome and reckless Sergeant; and William Boldwood (Sheen), a prosperous and mature bachelor. This timeless story of Bathsheba's choices and passions explores the nature of relationships and love – as well as the human ability to overcome hardships through resilience and perseverance.
Outlook: It's a classic story with a solid British (and one Belgian: Schoenaerts) cast. The film should do well in Europe but might get lost in America where it will be buried beneath all the giant blockbusters.
– Far From the Madding Crowd trailer
HOT PURSUIT (May 8) – Starring Reese Witherspoon and Sofia Vergara
Plot: An uptight and by-the-book cop (Witherspoon) tries to protect the sexy and outgoing widow (Vergara) of a drug boss as they race through Texas, pursued by crooked cops and murderous gunmen.
Outlook: If, as they say, the best jokes and laughs are in the trailer, then this film is certain to come up short (and that's not just another addition to the film's running gag about Witherspoon's height) even with two talented and lovely leading ladies. Here's hoping that's not the case.
PITCH PERFECT 2 (May 15) – Starring Anna Kendrick, Rebel Wilson, Brittany Snow, Anna Camp, and Katey Sagal
Plot: Becca, Chloe, Fat Amy, and the rest of the girls are back to compete in an international a cappella competition that no American team has ever won.
Outlook: Can the sequel to the sleeper hit film of 2012 capture the same harmony and girl power as the original? It's possible, and Anna Kendrick, whose career is on the rise and has become a box office draw all on her own, should help to make the movie a worthy sequel. Plus, the trailers show that everything that worked about the original film is back in this part two.
MAD MAX: FURY ROAD (May 15 ) – Starring Tom Hardy, Charlize Theron, Nicholas Hoult, and Zoe Kravitz
Plot: Haunted by his turbulent past, Mad Max (Hardy) believes the best way to survive is to wander alone. Nevertheless, he becomes swept up with a group fleeing across the Wasteland in a War Rig driven by an elite Imperator, Furiosa (Theron). They are escaping a Citadel tyrannized by the Immortan Joe, from whom something irreplaceable has been taken. Enraged, the Warlord marshals all his gangs and pursues the rebels ruthlessly in the high-octane Road War that follows.
Outlook: With two strong leads and action-packed trailers that have been met with enthusiastic response, Mad Max: Fury Road looks to be the best Mad Max film since The Road Warrior.
POLTERGEIST (May 22) – Starring Sam Rockwell, Rosemarie DeWitt, and Jared Harris
Plot: Filmmaker Sam Raimi (Spider-Man, Evil Dead, The Grudge) and director Gil Kenan (Monster House) contemporize the classic tale about a family whose suburban home is haunted by evil forces. When the terrifying apparitions escalate their attacks and hold the youngest daughter captive, the family must come together to rescue her before she disappears forever.
Outlook: From what we've seen in the trailers, the remake looks like an updated copy of the classic 1982 horror film that was directed by Tobe Hooper. So many scenes are lifted straight from that movie (flashing lights, whispers on a snowy television screen, a creepy toy clown), that it's possible for any horror fan to question why they'd want to pay to see the remake when the original film still stands the test of time.
TOMORROWLAND (May 22) – Starring George Clooney, Britt Robertson, and Hugh Laurie
Plot: Bound by a shared destiny, former boy-genius Frank (Clooney), jaded by disillusionment, and Casey (Robertson), a bright, optimistic teen bursting with scientific curiosity, embark on a danger-filled mission to unearth the secrets of an enigmatic place somewhere in time and space known only as "Tomorrowland." What they must do there changes the world—and them—forever.An energetic, curious teenager named Casey gets a glimpse of a futuristic Utopia named Tomorrowland and needs the help of a once boy genius who's become a recluse to get there.
Outlook: With Disney and Clooney pairing up this just might be the magical fantasy family film of the summer. Disney's mined their theme parks for film ideas in the past and while Tomorrowland could be the next Pirates of the Caribbean, it's also possible it's another Haunted Mansion. Working in its favor are some amazing CGI effects and Clooney.
SAN ANDREAS (May 29) – Starring Dwayne Johnson, Carla Gugino, and Alexandra Daddario
Plot: After the infamous San Andreas Fault finally gives, triggering a magnitude 9 earthquake in California, a search and rescue helicopter pilot (Johnson) and his estranged wife (Gugino) make their way together from Los Angeles to San Francisco to save their only daughter (Daddario). But their treacherous journey north is only the beginning. And when they think the worst may be over…it's just getting started.
Outlook: Looks to be as ridiculous as the films The Day after Tomorrow and 2012, but it does have The Rock who at least knows how to make over-the-top stunts look good.
– Alexandra Daddario exclusive interview
ALOHA (May 29) – Starring Bradley Cooper, Emma Stone, and Rachel McAdams
Plot: A celebrated military contractor (Cooper) returns to the site of his greatest career triumphs – the US Space program in Honolulu, Hawaii – and reconnects with a long-ago love (McAdams) while unexpectedly falling for the hard-charging Air Force watchdog (Stone) assigned to him.
Outlook: Aimed at an older audience than most of this summer's offerings, Aloha is an unlikely entry in the summer movie calendar. Written and directed by Cameron Crowe and with a very talented cast led by Cooper, Stone, and McAdams, Aloha should be the romantic hit of the summer. What's interesting is that it's getting a May release rather than one closer to the end of the year.
JUNE
ENTOURAGE (June 5) – Starring Adrian Grenier, Jeremy Piven, Kevin Dillon, Jerry Ferrara, and Kevin Connolly
Plot: Movie star Vincent Chase (Grenier), together with his boys, Eric (Connolly), Turtle (Ferrara) and Johnny (Dillon), are back…and back in business with super agent-turned-studio head Ari Gold (Piven). Some of their ambitions have changed, but the bond between them remains strong as they navigate the capricious and often cutthroat world of Hollywood.
Outlook: With the same cast, writers, and production team from the HBO series back together again, Chase and his buddies might just have enough chemistry and wild antics left to make this big screen effort a success.
LOVE & MERCY (June 5) – Starring John Cusack, Paul Dano, and Elizabeth Banks
Plot: Love & Mercy presents an unconventional portrait of Brian Wilson, the mercurial singer, songwriter and leader of The Beach Boys. Set against the era defining catalog of Wilson's music, the film intimately examines the personal voyage and ultimate salvation of the icon whose success came at extraordinary personal cost.
Outlook: Beach Boys founder Brian Wilson has lived an incredible life and it's stunning that there hasn't been a feature film exploring his story prior to Love & Mercy. With Dano and Cusack playing Wilson at different ages, this music-driven biopic should not only introduce surf music to a new generation but also draw in older adults for whom the music of the Beach Boys made up a substantial part of the soundtrack of their youth.
– Love & Mercy trailer and poster
SPY (June 5) – Starring Melissa McCarthy, Rose Byrne, Jason Statham, and Jude Law
Plot: Susan Cooper is an unassuming, desk-bound CIA analyst, and the unsung hero behind the Agency's most dangerous missions. But when her partner falls off the grid and another top agent is compromised, she volunteers to go deep undercover to infiltrate the world of a deadly arms dealer, and prevent a global crisis.
Outlook: With a strong cast and Bridesmaids director Paul Feig at the helm, Spy looks to spin the spy genre on its head. The R-rating frees things up a bit, and McCarthy's at her best when she gets to pull off physical comedy.
JURASSIC WORLD (June 12) – Starring Chris Pratt and Bryce Dallas Howard
Plot: 22 years after the events of the original Jurassic Park, Isla Nublar now features a fully functioning dinosaur theme park, Jurassic World, as originally envisioned by John Hammond. After 10 years of operation and visitor rates declining, in order to fulfill a corporate mandate a new attraction is created to re-spark visitor's interest, which backfires horribly.
Outlook: With none of the original cast members returning and the 1993 original Jurassic Park movie standing as the only great, truly suspenseful film in the franchise, Jurassic World just might be to the Jurassic series what Jaws 3 was to the Jaws franchise.
ME AND EARL AND THE DYING GIRL (June 12) – Starring Thomas Mann, RJ Cyler, Connie Britton, and Olivia Cooke
Plot: Greg (Mann) is a high school senior who is trying to blend in anonymously, avoiding deeper relationships as a survival strategy for navigating the social minefield that is teenage life. He even describes his constant companion Earl (Cyler), with whom he makes short film parodies of classic movies, as more of a 'co-worker' than a best friend. But when Greg's mom (Britton) insists he spend time with Rachel (Cooke) – a girl in his class who has just been diagnosed with cancer – he slowly discovers how worthwhile the true bonds of friendship can be.
Outlook: Looks to be a funny, sweet, and poignant coming of age film. Plus, it's already wowed Sundance Film Festival audiences and snagged both the Audience Award and Grand Jury Prize at that festival. Look for this one to get end of the year awards attention.
– Me and Earl and the Dying Girl trailer
INSIDE OUT (June 19) – Featuring the voices of Amy Pohler, Bill Hader, Mindy Kaling, Phyllis Smith, and Lewis Black
Plot: Growing up can be a bumpy road, and it's no exception for Riley, who is uprooted from her Midwest life when her father starts a new job in San Francisco. Like all of us, Riley is guided by her emotions – Joy (Poehler), Fear (Hader), Anger (Black), Disgust (Kaling) and Sadness (Smith). The emotions live in Headquarters, the control center inside Riley's mind, where they help advise her through everyday life. As Riley and her emotions struggle to adjust to a new life in San Francisco, turmoil ensues in Headquarters. Although Joy, Riley's main and most important emotion, tries to keep things positive, the emotions conflict on how best to navigate a new city, house and school.
Outlook: Pixar's back after taking a year off with this animated offering directed by Pete Docter (Up, Monster's Inc). The studio has high hopes for this twisted tale featuring a stellar voice cast, and the trailers have been cute. But is it a must-see? Pixar has very few misses in its history and given the lack of animated fare this summer, Inside Out should do huge business at the box office.
TED 2 (June 26) – Starring Mark Wahlberg and Seth MacFarlane
Plot: Newlywed couple Ted and Tami-Lynn want to have a baby, but in order to qualify to be a parent, Ted will have to prove he's a person in a court of law.
Outlook: The chemistry between Wahlberg as John and MacFarlane as the voice of Ted the rude, crude, and vulgar walking/talking Teddy Bear seems to be strong but will it be enough to make a worthwhile funny sequel? With each new clip released, the answer edges closer to definitely yes.
– Ted 2 restricted trailer and poster
JULY
TERMINATOR GENISYS (July 1) – Starring Emilia Clarke, Jason Clarke, Jai Courtney and Arnold Schwarzenegger
Plot: When John Connor (Jason Clarke), leader of the human resistance, sends Sgt. Kyle Reese (Courtney) back to 1984 to protect Sarah Connor (Emilia Clarke) and safeguard the future, an unexpected turn of events creates a fractured timeline. Now, Sgt. Reese finds himself in a new and unfamiliar version of the past, where he is faced with unlikely allies, including the Guardian (Schwarzenegger), dangerous new enemies, and an unexpected new mission: To reset the future…
Outlook: With Arnold back as a Terminator and Emilia Clarke taking on the role of young, tough, survivalist Sarah Connor plus some impressive action scenes and stunts in the trailers, there's a possibility Terminator Genisys is closer to the first two Terminator films rather than Terminator Salvation. Unfortunately, the studio's done potential ticket-buyers a big disservice by giving away far too much of the plot in the trailers. They should come with 'Major Spoiler Alert' warnings.
MAGIC MIKE XXL (July 1) – Starring Channing Tatum, Matt Bomer, and Joe Manganiello
Plot: Did the first film actually have a plot? The sequel's the continuing story of a group of male strippers.
Outlook: If you liked the first, you'll most likely enjoy XXL. If you weren't a fan of Magic Mike, then there's no need to spend your hard-earned cash checking this one out.
MINIONS (July 10) – Starring Sandra Bullock and Michael Keaton
Plot: Starting as single-celled yellow organisms, Minions evolve through the ages, perpetually serving the most despicable of masters. Continuously unsuccessful at keeping these masters—from T. Rex to Napoleon—the Minions find themselves without someone to serve and fall into a deep depression. But one Minion named Kevin has a plan, and he—alongside teenage rebel Stuart and lovable little Bob—ventures out into the world to find a new evil boss for his brethren to follow. The trio embarks upon a thrilling journey that ultimately leads them to their next potential master, Scarlet Overkill (Bullock), the world's first-ever female super-villain. They travel from frigid Antarctica to 1960s New York City, ending in mod London, where they must face their biggest challenge to date: saving all of Minionkind…from annihilation.
Outlook: Finally the lovable, hilarious Minions get their own story! This should be the animated hit of the summer.
MR. HOLMES (July 17) – Starring Ian McKellen, Laura Linney, and Milo Parker
Plot: 1947, an aging Sherlock Holmes (McKellen) returns from a journey to Japan, where, in search of a rare plant with powerful restorative qualities, he has witnessed the devastation of nuclear warfare. Now, in his remote seaside farmhouse, Holmes faces the end of his days tending to his bees, with only the company of his housekeeper and her young son, Roger. Grappling with the diminishing powers of his mind, Holmes comes to rely upon the boy as he revisits the circumstances of the unsolved case that forced him into retirement, and searches for answers to the mysteries of life and love – before it's too late.
Outlook: Launching among all the big blockbusters, this quiet, reflective film looks to have some excellent performances and just might get McKellen an Oscar nomination later this year.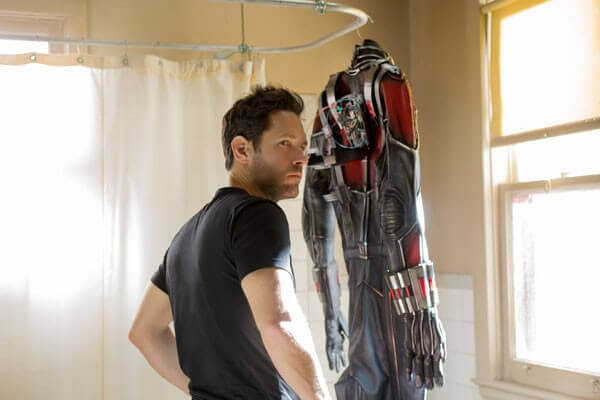 ANT-MAN (July 17) – Starring Paul Rudd and Michael Douglas
Plot: Armed with the astonishing ability to shrink in scale but increase in strength, master thief Scott Lang (Rudd) must embrace his inner-hero and help his mentor, Dr. Hank Pym (Douglas), protect the secret behind his spectacular Ant-Man suit from a new generation of towering threats. Against seemingly insurmountable obstacles, Pym and Lang must plan and pull off a heist that will save the world.
Outlook: A superhero who can shrink down to the size of an ant? Marvel has so many interesting properties, is now really the time for an Ant-Man movie?
TRAINWRECK (July 17) – Starring Amy Schumer and Bill Hader
Plot: Since she was a little girl, it's been drilled into Amy's (Schumer) head by her rascal of a dad (Colin Quinn) that monogamy isn't realistic. Now a magazine writer, Amy lives by that credo—enjoying what she feels is an uninhibited life free from stifling, boring romantic commitment—but in actuality, she's kind of in a rut. When she finds herself starting to fall for the subject of the new article she's writing, a charming and successful sports doctor named Aaron Conners (Hader), Amy starts to wonder if other grown-ups, including this guy who really seems to like her, might be on to something.
Outlook: Schumer wrote and stars in this R-rated comedy that's inspired by events in her life. And with Hader as her co-star and Judd Apatow as the director, Trainwreck should be anything but a train wreck when it comes to the film's box office take.
PAPER TOWNS (July 24) – Starring Nat Wolff and Cara Delevingne
Plot: Paper Towns is a coming-of-age story centering on Quentin (Wolff) and his enigmatic neighbor Margo (Delevingne), who loved mysteries so much she became one. After taking him on an all-night adventure through their hometown, Margo suddenly disappears–leaving behind cryptic clues for Quentin to decipher. The search leads Quentin and his quick-witted friends on an exhilarating adventure that is equal parts hilarious and moving. Ultimately, to track down Margo, Quentin must find a deeper understanding of true friendship–and true love.
Outlook: Paper Towns is based on the bestselling novel by John Green who also penned The Fault in Our Stars. The Fault in Our Stars successfully made the transition from book to screen and stands as one of the best coming-of-age/teenage romantic films in decades. Hopefully Paper Towns will follow in its footsteps.
– Paper Towns trailer and poster
PIXELS (July 24) – Starring Adam Sandler, Peter Dinklage, and Josh Gad
Plot: When intergalactic aliens misinterpret video-feeds of classic arcade games as a declaration of war against them, they attack the Earth, using the games as models for their various assaults. President Will Cooper (Kevin James) has to call on his childhood best friend, '80s video game champion Sam Brenner (Sandler), now a home theater installer, to lead a team of old-school arcaders (Dinklage and Gad) to defeat the aliens and save the planet. Joining them is Lt. Col. Violet Van Patten (Michelle Monaghan), a specialist supplying the arcaders with unique weapons to fight the aliens.
Outlook: The teaser trailer was one of the most viewed of the year, and gamers of all ages could be interested in seeing PAC-MAN, Donkey Kong, Centipede®, Galaga, Frogger, Q*bert, and Space Invaders on the big screen. Pixels may end up being the campy movie treat of 2015.
SOUTHPAW (July 24) – Starring Jake Gyllenhaal and Rachel McAdams
Plot: The story of Billy "The Great" Hope, Junior Middleweight Boxing Champion of the World. When tragedy strikes and he loses it all, Billy enters the battle of his life as he struggles to become a contender once again and win back those he loves.
Outlook: With what looks to be yet another stand-out performance by Gyllenhaal and directed by Antoine Fuqua, Southpaw just might be a contender for a few Oscar nominations.
MISSION: IMPOSSIBLE – ROGUE NATION (July 31) – Starring Tom Cruise, Simon Pegg, Jeremy Renner, and Rebecca Ferguson
Plot: Ethan and his team take on their most impossible mission yet, eradicating the Syndicate – an International rogue organization as highly skilled as they are, committed to destroying the IMF.
Outlook: The trailer has swayed me into thinking it's possible this could be the best Mission: Impossible movie of the franchise. Cruise is in his 50s now, but he still tackles his own stunt work and isn't afraid of physically demanding scenes.
– Mission: Impossible – Rogue Nation full trailer
AUGUST
FANTASTIC FOUR (August 7) – Starring Miles Teller, Michael B Jordan, Kate Mara, and Jamie Bell
Plot: Fantastic Four centers on four young outsiders who teleport to an alternate and dangerous universe, which alters their physical form in shocking ways. Their lives irrevocably upended, the team must learn to harness their daunting new abilities and work together to save Earth from a former friend turned enemy.
Outlook: With a darker and more ominous tone, this Fantastic Four reboot just has to be better than the first two films of the franchise, doesn't it? No one was begging for a new FF film, but at least this new version of the comic book is led by four actors who've proven they can actually deliver outstanding performances.
MASTERMINDS (August 7) – Starring Zach Galifianakis, Kristen Wiig, and Owen Wilson
Plot: David Ghantt (Galifianakis) discovers the true meaning of adventure far beyond his wildest dreams. He is an uncomplicated man stuck in a monotonous life. Day in and day out he drives an armored vehicle, transporting millions of other people's money with no escape in sight. The only glimmer of excitement is his flirtatious work crush Kelly Campbell (Wiig) who soon lures him into the scheme of a lifetime.
Outlook: Fans of Galifianakis humor should enjoy this silly, zany, and crude comedy from the director of Napoleon Dynamite.
THE MAN FROM U.N.C.L.E. (August 14) – Starring Henry Cavill and Armie Hammer
Plot: Set against the backdrop of the early 1960s, at the height of the Cold War, The Man from U.N.C.L.E. centers on CIA agent Solo (Cavill) and KGB agent Kuryakin (Hammer). Forced to put aside longstanding hostilities, the two team up on a joint mission to stop a mysterious international criminal organization, which is bent on destabilizing the fragile balance of power through the proliferation of nuclear weapons and technology. The duo's only lead is the daughter of a vanished German scientist, who is the key to infiltrating the criminal organization, and they must race against time to find him and prevent a worldwide catastrophe.sterious criminal organization, which is working to quickly make lots of nuclear weapons.
Outlook: This dated tongue-and-cheek action spy film may have a hard time attracting movie audiences who most likely already fed their implausible action appetite with Mission: Impossible – Rogue Nation only a few weeks earlier.
SINISTER 2 (August 21) – Starring Shannyn Sossamon, James Ransone, and Nicholas King
Plot: A protective mother (Sossamon) and her 9-year-old twin sons (real-life twins Robert and Dartanian Sloan) find themselves in a rural house marked for death as the evil spirit of Bughuul continues to spread with frightening intensity.
Outlook: Producer Jason Blum promises this sequel will not only expand on the world of the original horror movie, but will also offer up more scares. Blum's production company has launched the horror franchises The Purge, Paranormal Activity, and Insidious, and this second film of the Sinister series is likely not the last we'll see of Bughuul and Deputy So & So.
– Sinister 2 trailer and poster
Follow Us On: