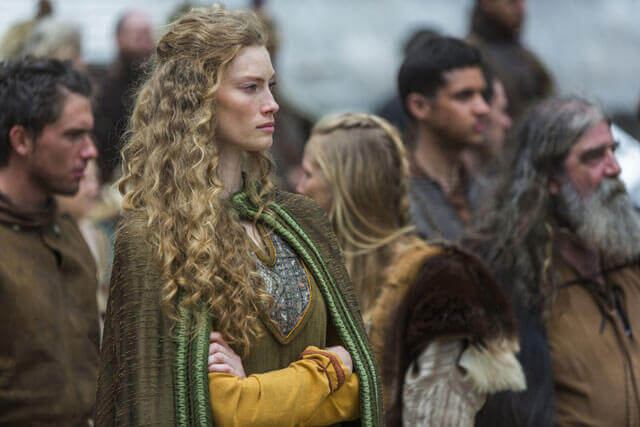 Spike announced Vikings' Alyssa Sutherland has signed on to the cast of the horror series, The Mist, based on the novella by Stephen King. King's story was previously made into a feature film released in 2007 and starring Thomas Jane, Laurie Holden, and Marcia Gay Harden. Sutherland will be playing Eve Cunningham in the series, a character described as "a wife and mother who fights to protect her teenage daughter from unknown dangers lurking both inside and outside the mist while facing down her past."
Sutherland joins Frances Conroy (American Horror Story) in the 10 episode first season set to premiere in 2017. Filming on the TWC-Dimension Television production is expected to get underway this month with Christian Torpe, Amanda Segel, Bob Weinstein, Harvey Weinstein, and David Glasser executive producing. Megan Spanjian, Matthew Signer and Keith Levine are on board as producers.
In addition to her role as Queen Aslaug on Vikings, Sutherland's credits include The Fortune Theory, Don't Look Up, Day on Fire, and New Amsterdam.
The Plot: The Mist tells the story of a foreboding mist that arrives in one small town ushering in a terrifying new reality for its residents, putting their humanity to the test. What will people do to survive when blinded by fear?