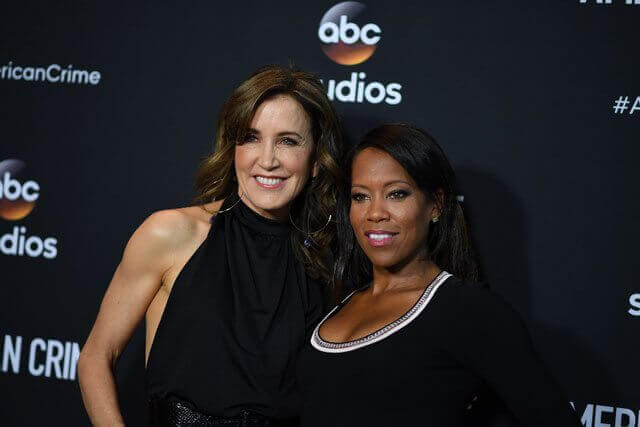 ABC has released details on the upcoming third season of the critically acclaimed award-winning series, American Crime. American Crime was created by Oscar winner John Ridley (12 Years a Slave) who serves as an executive producer along with Michael J. McDonald. The season three cast includes Felicity Huffman, Regina King, Timothy Hutton, Lili Taylor, Connor Jessup, Richard Cabral, and Benito Martinez. Among the new season's recurring guest stars are Cherry Jones, Janel Moloney, Dallas Roberts, Ana Mulvoy-Ten, Clayton Cardenas, Sandra Oh, and Mickaëlle X. Bizet.
The American Crime Season 3 Plot: When a father, Luis Salazar (Benito Martinez), travels illegally from Mexico into the United States to search for his missing son, he discovers that modern servitude is thriving in the farmlands and agricultural communities. Promised a job and a place to live, these laborers find themselves forced to live in abject poverty. Required to pay for their own food and other essentials, what little money they make is paid back to their employers, and because they will forever be in debt, they can never leave.
Undocumented workers aren't the only people targeted by this system. Coy Henson (Connor Jessup) is a young, white American male, estranged from his family and hopelessly addicted to drugs. When he happens upon farm crew chief Isaac Castillo (Richard Cabral), he takes the opportunity to get his life back on track. But as he desperately tries to free himself of his addiction, he begins to become suspicious of Isaac's promises and aware of the injustices taking place on the farm.
Hesby Farms is a struggling tomato farm, forced to cut back on labor costs in order to be competitive in a market that continuously demands lower prices. Jeanette Hesby (Felicity Huffman), who married into the family that owns the farm, begins to learn the shocking truth behind their wealth. Her turmoil will eventually force her to make a moral decision which could put her at odds with the family.
Kimara Walters (Regina King) is a dedicated social worker who truly wants to help those in need.  Unattached, single and in her forties, she desperately wants to have a baby and is finding it hard to get pregnant, even with the help of modern medicine. When Kimara meets Shae (Ana Mulvoy-Ten), a 17-year-old prostitute, she wants to help her get out of the business, turn her life around and take a stand against her pimp.
Nicholas Coates (Timothy Hutton) owns a furniture supply business and is feeling the sting of buyers wanting quality items at discounted prices. At home, he finds himself in a marriage where memories of the past seem much more pleasant than the present. His wife, Clair (Lili Taylor), decides that she wants to hire and provide a working visa for a Haitian woman, Gabrielle (Mickaëlle X. Bizet), to be their son's nanny. But darkness seems to embroil this family, and Gabrielle soon discovers that her employment comes with a steep price.