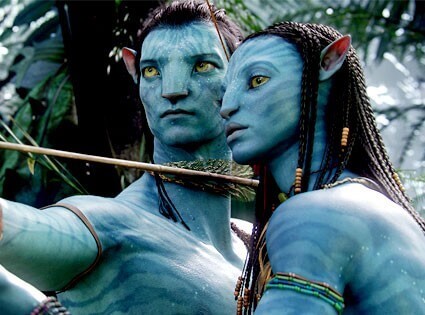 James Cameron is not only working on three
Avatar
sequels, he's also expanding the universe of the Na'vi through a series of books. Cameron's tapped sci-fi writer Steven Charles Gould (
Jumper
) to write four novels based on 2009's
Avatar
and its three upcoming sequels.
"Steven Gould is one of the shining lights in contemporary science fiction, and I've long admired the worlds and characters he's created in his books and stories," explained Cameron. "We're very fortunate to have Steven bring his formidable talents to the
Avatar
universe. He is already working closely with me and the screenwriters to flesh out the expanding world of
Avatar
."
Lightstorm Entertainment's President of Franchise Development Kathy Franklin said, "The novels are just one example of our commitment to our fans to extend the world of
Avatar
, in this instance in partnership with Twentieth Century Fox Consumer Products."
As for the films, Cameron, Josh Friedman, Rick Jaffa & Amanda Silver, and Shane Salerno are working on the screenplays for
Avatar 2
,
3
, and
4
. Filming's expected to begin next year, with Cameron shooting the movies back-to-back.
Avatar 2
will be released in December 2016 followed by
Avatar 3
in December 2017 and
Avatar 4
in 2018.
Source: Lightstorm Entertainment
Follow Us On:
Stumble It!