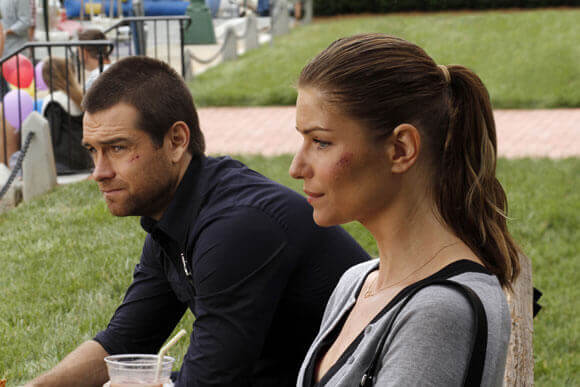 Banshee
will be sticking around for a third season, so says Kary Antholis, president, HBO Miniseries and CINEMAX Programming. The third season will air in 2015 with Antony Starr and Ivana Milicevic back in starring roles.
Alan Ball, Greg Yaitanes, Jonathan Tropper, David Schickler, and Peter Macdissi executive produce the series which was created by Tropper and Schickler.
The Plot:
Banshee
stars Antony Starr as Lucas Hood and Ivana Milicevic as Carrie Hopewell. The series tells the story of Hood, an ex-con and master thief who tracks down Hopewell, his former lover and partner in crime, who has reinvented herself as the wife of the Banshee, Pa. prosecutor. In Banshee, Hood assumes the identity of the town's sheriff and continues his criminal activities, even as he's hunted by the shadowy gangsters he betrayed years earlier.
The cast also includes Ulrich Thomsen, Frankie Faison, Hoon Lee, Rus Blackwell, Matt Servitto, Demetrius Grosse, Trieste Kelly Dunn, Ryann Shane, Anthony Ruivivar, Lili Simmons, Odette Annable, and Ben Cross.
Source: Cinemax
-Posted by
Rebecca Murray
Follow Us On:
Stumble It!