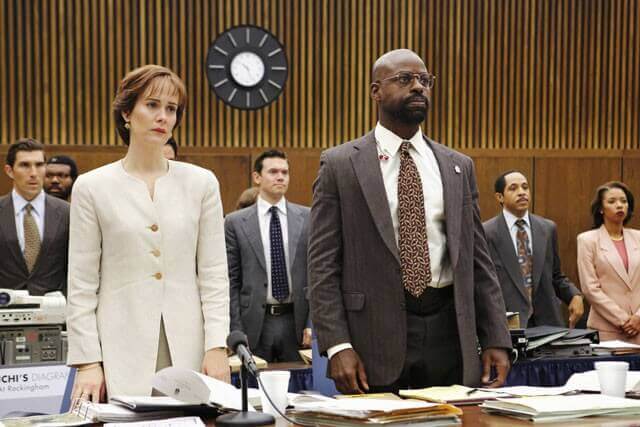 Marvel's kicking off 2017 with the announcement that Sterling K. Brown has signed on to the cast of Black Panther. Brown recently earned an Emmy Award for his outstanding performance in the dramatic series The People v. O.J. Simpson: American Crime Story. Brown played prosecutor Christopher Darden in the critically acclaimed series which followed Simpson's murder trial, dubbed by the media as "The Trial of the Century." The breakthrough role also earned Brown Screen Actors Guild and Golden Globe nominations, and he received a second 2017 SAG nomination for his work in NBC's This Is Us.
Brown joins Marvel Studios' Black Panther as N'Jobu, "a figure from T'Challa aka Black Panther's past." Chadwick Boseman leads the cast in the title role. Michael B. Jordan (Creed), Forest Whitaker (Rogue One: A Star Wars Story), Lupita Nyong'o (Queen of Katwe), Angela Bassett (American Horror Story), Danai Gurira (The Walking Dead), Daniel Kaluuya (soon to be seen in Get Out), Winston Duke (Modern Family), and Florence Kasumba (Dominion) are also confirmed for Black Panther roles.
Ryan Coogler (Fruitvale Station, Creed) is directing and Marvel and Disney are targeting a February 16, 2018 theatrical release.