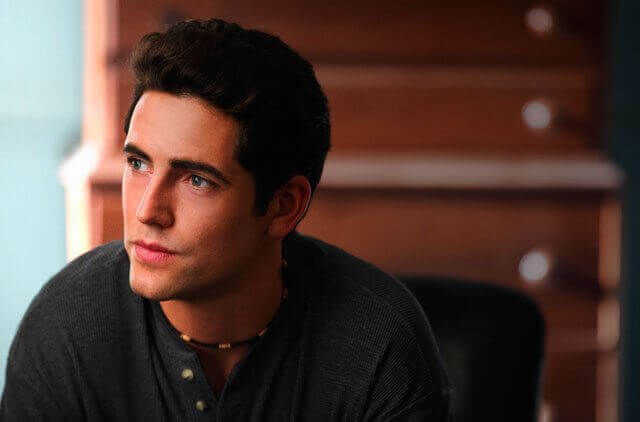 Brett Donahue has been cast as John F. Kennedy Jr. in Muse Entertainment's The Kennedys – After Camelot. Donahue joins the cast that includes Katie Holmes as Jackie Kennedy Onassis, Matthew Perry as Ted Kennedy, Alexander Siddig as Aristotle Onassis, Kristen Hager as Joan Kennedy, Diana Hardcastle as Rose Kennedy, and Kristin Booth as Ethel Kennedy.
The four-hour miniseries will air on REELZ with Katie Holmes and Jon Cassar (The Kennedys) directing. Based on the biography After Camelot: Personal History of the Kennedy Family 1968 to the Present by J. Randy Taraborrelli, the miniseries is written by Stephen Kronish and Sandra Chwialkowska and has Taraborrelli, Holmes, Cassar, Keri Selig, Michael Prupas, Matthew Perry, Stephen Kronish, Evan Tussman, Irene Litinsky, Stan E. Hubbard, Jonathan Koch, Steve Michaels, and Jonas Prupas serving as executive producers.
"We're thrilled to introduce Brett Donahue in the role of John F. Kennedy Jr.," stated Stan E. Hubbard, CEO of REELZ. "Brett completes an outstanding cast as he steps into portray such a well known and respected person. We are thrilled with the fit and we're proud to bring this story to life for our viewers."
"Our casting team looked at dozens of young actors for this iconic role before we landed on Brett Donahue—whose final audition was absolutely riveting," said Muse Entertainment CEO Michael Prupas.