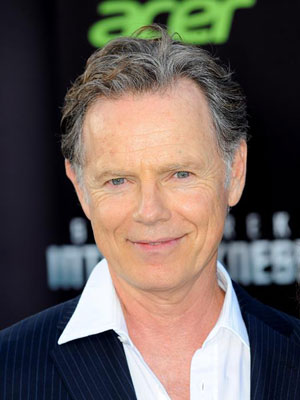 Bruce Greenwood has signed on to play Los Angeles County District Attorney Gil Garcetti in FX's American Crime Story: The People V. O.J. Simpson. Greenwood joins a cast that includes Cuba Gooding Jr. as O.J. Simpson, John Travolta as defense attorney Robert Shapiro, David Schwimmer as defense attorney Robert Kardashian, and Sarah Paulson as prosecutor Marcia Clark. Ryan Murphy (American Horror Story), Nina Jacobson, Brad Simpson, Scott Alexander, Larry Karaszewski and Brad Falchuk are executive producing, and Murphy is also directing the first episode of the limited series. Alexander and Karaszewski (Big Eyes) wrote the scripts.
According to FX, filming has already begun in Los Angeles.
Bruce Greenwood's other credits include Mad Men, The Captive, Flight, The Place Beyond the Pines, and Super 8.
The American Crime Story: The People V O.J. Simpson Plot:
Based on the book The Run of His Life: The People V. O.J. Simpson by Jeffrey Toobin, the limited series is a look at the O.J. Simpson trial told from the perspective of the lawyers. It explores the chaotic behind-the-scenes dealings and maneuvering on both sides of the court, and how a combination of prosecution overconfidence, defense shrewdness, and the LAPD's history with the city's African-American community gave a jury what it needed: reasonable doubt.