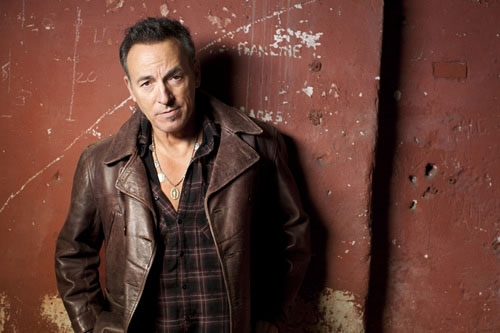 Neil Portnow, President/CEO of the MusiCares Foundation® and The Recording Academy®, and Scott Pascucci, Chair of the MusiCares Foundation Board announced 20-time Grammy winner Bruce Springsteen is the 2013 MusiCares® Person of the Year. Springsteen will be honored for his creative accomplishments and charitable work at the 23rd annual benefit gala dinner and concert on February 8, 2013.
"Bruce Springsteen is a truly gifted and Renaissance artist of our time, a national treasure, and an exemplary humanitarian," stated Portnow. "His career is a testament to the power of creative excellence, and his contributions as a philanthropist speak to the tenacity of the human spirit. We are privileged and honored to pay tribute to Bruce this year as our MusiCares Person of the Year."
"Bruce is synonymous with artistic independence and a passion for causes that are close to his heart," added Pascucci. "His career seamlessly combines inspiration and charity, and it's a reminder that we can all do our part to make the world a better place."
Over Springsteen's 40 year music career, the critically acclaimed musician has released 17 studio albums. In addition to his Grammy wins, Springsteen won an Oscar for "Streets of Philadelphia" from Philadelphia and has been inducted into the Rock and Roll Hall of Fame.
MusiCares' mission is to ensure that "music people have a place to turn in times of financial, medical, and personal need."
Source: MusiCares Foundation