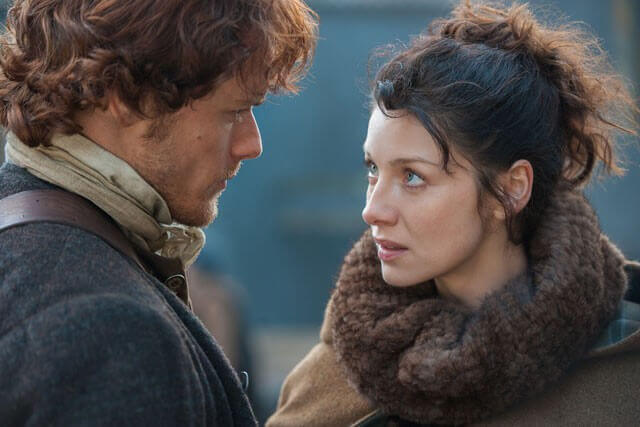 According to The Hollywood Reporter, Outlander's Caitriona Balfe has joined the cast of Money Monster. Jodie Foster's directing the thriller and George Clooney, Julia Roberts, and Jack O'Connell (Unbroken) are on board in starring roles. The film's set up at TriStar Productions and is expected to begin shooting shortly, with the story unfolding in near real time according to TriStar's original press release announcing their involvement in the project.
Jamie Linden wrote the script and Clooney, Grant Heslov, Daniel Dubiecki and Lara Alameddine are producing.
Per TriStar's official announcement, Clooney stars as "Lee Gates, a bombastic television stock huckster, whose program (the titular 'Money Monster'), and life, are taken hostage by an outraged gunman (O'Connell). As much of the world watches live, Gates must keep himself alive and, with help from the woman (Roberts) who produces the show, uncover the truth behind a tangle of big money lies."
THR says Balfe will be playing a PR executive from the company whose stock crash caused O'Connell's character to lose his savings.
-By Rebecca Murray
Follow Us On: