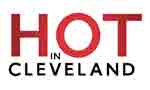 Carol Burnett and Tim Conway will be getting back together for an episode of TV Land's Hot in Cleveland, taping on March 22, 2013. The two previously performed together on Carol Burnett Show, the popular long-running variety series, and TV Land's happy to announce their reunion.

"The Carol Burnett Show is an American classic that helped pave the way for women in comedy," stated Larry W. Jones, President of TV Land. "It is our honor to reunite the dynamic duo of Carol and Tim to make magic with our ladies of Hot in Cleveland."

According to the official announcement, Burnett will be playing Victoria's (Wendie Malick) "mother Penny, a local TV legend and puppeteer on a children's program. Conway will make his return to the series as Nick, Elka's (Betty White) ex-boyfriend, but this time around, Nick has his heart set on Penny."

Hot in Cleveland will debut its summer season on June 19, 2013 at 10pm.

Source: TV Land
Follow Us On:
Journalist covering the entertainment industry for 19+ years, including 13 years as the first writer for About.com's Hollywood Movies site. Member of the Broadcast Television Journalists Association, Broadcast Film Critics Association, Alliance of Women Film Journalists, and President of the San Diego Film Critics Society.
Latest posts by Rebecca Murray (see all)