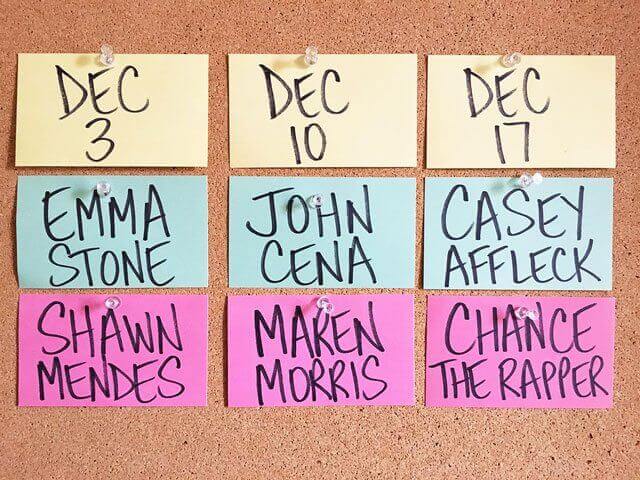 NBC just announced the hosts of Saturday Night Live's December 10, 2016 and December 17th new episodes. WWE's John Cena will host the December 10th episode, marking his first time hosting the long-running late night series. Cena will be joined by musical guest Maren Morris whose first album, Hero, debuted at the #2 spot on the Billboard chart. Marren's first single, "My Church," achieved Platinum status.
Manchester by the Sea star Casey Affleck is also set to make his hosting debut on SNL this month. Affleck, who is pretty much a shoe-in to earn a Best Actor Oscar nomination, will host the December 17th episode. The musical guest on that episode of SNL's 42nd season will be Chance the Rapper. Chance the Rapper, who appeared as SNL's musical guest in a 2015 episode hosted by Chris Hemsworth, recently released his new album, Coloring Book.
NBC previously announced Emma Stone (La La Land) will host the December 3, 2016 episode with Shawn Mendes as musical guest. The December 3rd episode will mark Stone's third time as the show's host.