As we edge closer to the kick off of the 2012-2013 television season, CBS has unleashed posters for four of their brand new series. Partners arrives on September 24th at 8:30pm, Vegas will premiere on September 25th at 10pm, and Elementary will debut September 27th at 10pm. And Made in Jersey is set to begin its first season on September 28th at 9pm.


Elementary is a contemporary take on the legendary characters of Sherlock Holmes and Dr. Watson set in New York City starring Jonny Lee Miller (Holmes) and Lucy Liu (Watson).


Made in Jersey is a dramatic series about Martina Garretti (Janet Montgomery), a young working-class woman from New Jersey who uses her street smarts to compete among her pedigreed Manhattan colleagues at a prestigious New York law firm.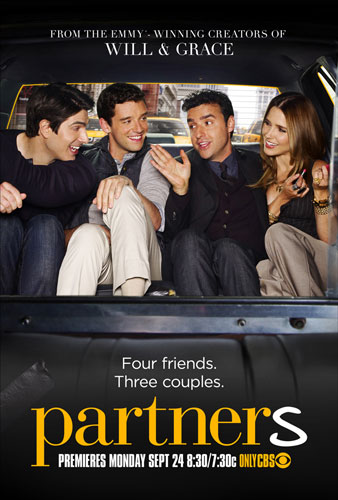 The new comedy series Partners is about two life-long best friends and business partners in New York City whose "bromance" is tested when one of them is engaged to be married. David Krumholtz plays Joe, an architect who is newly engaged to Ali (Sophia Bush), a jewelry designer, and Michael Urie plays Louis, Joe's gay friend/co-worker who is dating Wyatt (Brandon Routh), a nurse.


VEGAS is a drama inspired by the true story of former Las Vegas Sheriff Ralph Lamb, a rancher tasked with bringing order to 1960s Las Vegas as it begins its rise as a gambling and entertainment mecca. Lamb finds himself repeatedly clashing with Vincent Savino, a ruthless Chicago gangster who plans to make Vegas his own.

Source: CBS

—Posted by Rebecca Murray