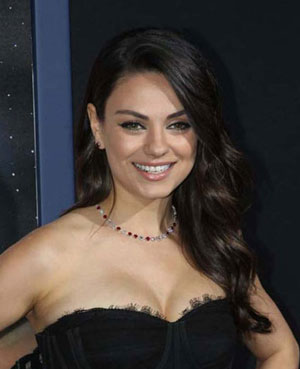 CinemaCon will be awarding the stars of Bad Moms the Female Stars of the Year Award at this year's convention in Las Vegas. Mila Kunis, Kristen Bell, Christina Applegate and Annie Mumolo will be honored with the award by the National Association of Theatre Owners (NATO) during the CinemaCon Big Screen Achievement Awards to be held April 14th at The Colosseum in Caesars Palace.
"With some of the most memorable roles on the big and small screen between them Kunis, Bell, Applegate and Mumolo are sure to deliver again when they team up for the upcoming release of Bad Moms," said Mitch Neuhauser, Managing Director of CinemaCon. "We are thrilled to be able to honor a cast with such a history of entertaining audiences as this year's 'Female Stars of the Year.'"
STX Entertainment will release Bad Moms in theaters on July 29, 2016.
The Bad Moms Plot: Amy Mitchell (Kunis) puts her family first, second, and third. But her man-child husband, high-maintenance kids and idiot boss are taking a toll. When the alpha moms (Applegate, Mumolo, and Jada Pinkett Smith) at her kids' school push her too far, Amy finally snaps. Good Amy becomes Bad Amy really fast and she doesn't go it alone. Teaming up with two other misfit moms (Kathryn Hahn and Bell), Amy gets a jolt of freedom that shakes up her life and might even make her a better mom.