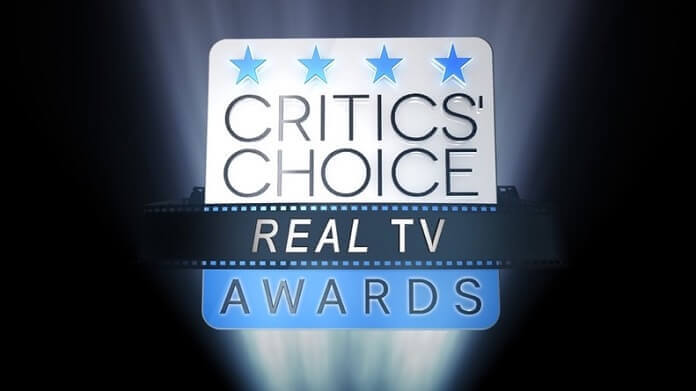 The amount of content produced in the nonfiction, unscripted, and reality television genres has increased to the point that the Critics' Choice Awards will now recognize achievements in those genre categories by splitting off them off into their own awards show. The Broadcast Television Journalists Association (BTJA) will be teaming up with NPACT on the first Critics' Choice Real TV Awards debuting in 2019.
According to the official announcement, select members of the BTJA will determine the nominees in categories that will be revealed in January 2019. The nominations will be announced in May, with the full BTJA membership voting on the winners. The winners of the newly created awards will be honored on Sunday, June 2, 2019 at the inaugural gala taking place at the Beverly Hilton Hotel in Beverly Hills.
"The time has come for the best nonfiction, unscripted and reality television programming to have its own, large-scale awards show, which recognizes the fact that superlative creative work is being done in this area," stated BFCA President and Critics' Choice Real TV Awards executive producer Joey Berlin. "The industry has matured over the last two decades, and nonfiction and reality have never been more relevant. They deserve their own night of celebration."
"The community of creative entrepreneurs that inspired NPACT drives our industry to expand its influence. As the producers of this compelling content across myriad genres, we are honored to work with BTJA to launch this robust awards program," added NPACT General Manager John Ford.
NPACT is the "the trade organization serving the producers of nonfiction entertainment content." The Critics' Choice Real TV Awards replace NPACT's existing Impact Awards.
The Broadcast Film Critics Association and Broadcast Television Journalists host the annual Critics' Choice Awards as well as the Critics' Choice Documentary Awards. This year's Critics' Choice Awards nominees will be announced on December 10, 2018. Winners in both the television and film categories will be revealed during the 24th annual Critics' Choice Awards airing live on The CW Network on Sunday, January 13, 2019.