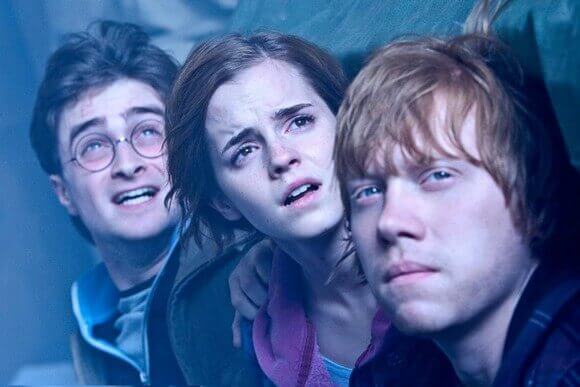 Harry Potter and the Deathly Hallows Part 2
shattered box office records over its first three days in release, and the question now seems to be just how much will it wind up taking in before this final film of the series exits theaters.
Deathly Hallows 2
opened to an astounding $476 million worldwide which moved it ahead of the all-time opening weekend record held by another Warner Bros film,
The Dark Knight
. $168.5 of that came from the domestic box office (a new opening weekend record) with $307 million taken in internationally (also a new record).
The eighth
Harry Potter
film also now holds the single-day box office, best opening day box office, and biggest Friday box office records. In addition, the film set a new
IMAX
opening weekend record of $23.5 million.
Warner Bros. Pictures President of Domestic Distribution Dan Fellman stated, "These numbers are amazing, but they are only part of the story. It is impossible to quantify how thrilled and grateful we all are that both critics and audiences—especially loyal
Harry Potter
fans—continue to support the film. This is the culmination of an extraordinary decade, and a reflection of the hard work and dedication of many, many people on both sides of the camera, beginning with the brilliant J.K. Rowling, as well as producer David Heyman. We applaud them all."
President of International Distribution Veronika Kwan-Rubinek remarked, "
Harry Potter
is truly a cultural phenomenon the world over. Whether in German, French, Japanese, Russian, or any language, international audiences have embraced the
Harry Potter
films over the years, with the powerful finale punctuating just how special the property is. We congratulate everyone associated with the films on this monumental achievement."
Harry Potter and the Deathly Hallows Part 2
was directed by David Yates and was the first film of the series to be released in 2D and 3D.
Source: Warner Bros Pictures
More on Harry Potter and the Deathly Hallows Part 2:

– Daniel Radcliffe on finishing up the Harry Potter franchise
– Emma Watson on growing up with Hermione
– Ralph Fiennes on evil people
– Review of the final film
– Photo gallery