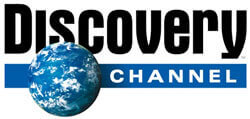 Robert Redford's currently riding a wave of renewed popularity among moviegoers and film critics for his performance in All is Lost, and now he's set up a new project at Discovery Channel. The network announced they're currently in production on The West with Redford and Laura Michalchyshyn's Sundance Productions producing. Sundance Productions also produced Discovery's Emmy nominated All the President's Men Revisited.

The West will debut on Discovery Channel in 2014.

"The stories of the American West are epic and profound with some of the biggest, most renowned and mythologized characters," said Robert Redford and Laura Michalchyshyn, Sundance Productions.

The Plot:

From Jesse James and Crazy Horse to Wyatt Earp and Buffalo Bill, the characters at the center of this violent, blood-soaked period in American history are explored. Each episode of The West will follow the stories and struggles of the West's most infamous outlaws as they fight for their land and identity. The American Dream belonged to those brave enough to claim it and The West encapsulates the world of chaos, turmoil and opportunity during the notorious fight for the American west.

Source: Discovery Channel

-Posted by Rebecca Murray
Follow Us On:
Stumble It!