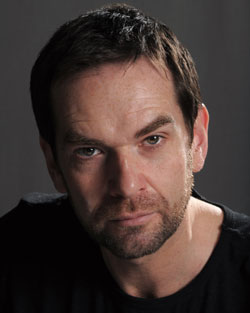 Duncan Lacroix has just signed on to play Murtagh Fitzgibbons Fraser in Starz' Outlander, based on the Diana Gabaldon bestselling book series. Executive producer Ronald D. Moore (Battlestar Galactica) wrote the first episodes with John Dahl (Breaking Bad, Dexter) on board to direct.

Lacroix is joining a cast that includes Sam Heughan as Jamie Fraser, Tobias Menzies as Frank Randall & Jonathan 'Black Jack' Randall, Graham McTavish as Dougal MacKenzie, and Gary Lewis as Colum MacKenzie.

Filming will take place later this year in Scotland. Outlander will air on Starz next year.

Details on Outlander:

The Outlander series spans the genres of romance, science fiction, history and adventure in one epic tale. It follows the story of Claire Randall, a married combat nurse from 1945 who is mysteriously swept back in time to 1743, where she is immediately thrown into an unknown world where her life is threatened. When she is forced to marry Jamie Fraser, a chivalrous and romantic young Scottish warrior, a passionate affair is ignited that tears Claire's heart between two vastly different men in two irreconcilable lives.

Murtagh, Jamie's godfather, is a taciturn man, but very loyal to Jamie. Mysterious and dark, like a vulture lurking in the background. Murtagh doesn't say a lot, he doesn't have to; his reputation, and if need be, his fists, do the talking. At first skeptical of Claire, like his fellow clansmen, Murtagh eventually warms to her – whatever is best for Jamie.

Source: Starz

Follow Us On:
Stumble It!